Chapel of the Flowers: March Wedding Madness Sneak Peek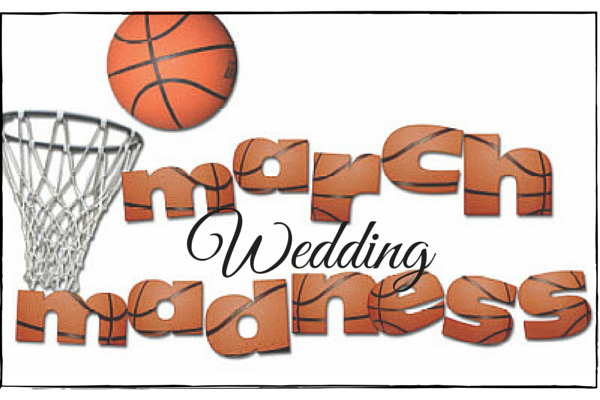 Every year, college sports fans are ready to make their bracket predictions and are hyped up for the entire month of March. (ESPN even created an "quick escape" screen that jumps to an Excel spreadsheet so the boss doesn't catch you watching the NCAA games at work.) This year, Chapel of the Flowers will have their own version of festivities to celebrate the NCAA Tournament: "March Wedding Madness."
College fanatics and sports enthusiasts from all over the globe come to Las Vegas every year to place their bets and watch the tournament unfold. The famous college tournament takes over the city for the entire month. From division tournaments to meet-and-greets to sports exhibitions, Las Vegas is the place to be to for March Madness.
Since Las Vegas is so entrenched in March Madness, Chapel of the Flowers wanted to do something special to honor this exciting time of year. Over the next few weeks, we will be sharing sports-related wedding tips, posts and contests on all our Social Media pages (Facebook, Twitter and Google Plus). And…our featured contest will showcase a basketball-themed prize package!
So stay tuned on our social media pages for more exciting updates and contests. Our featured contest begins March 9th.