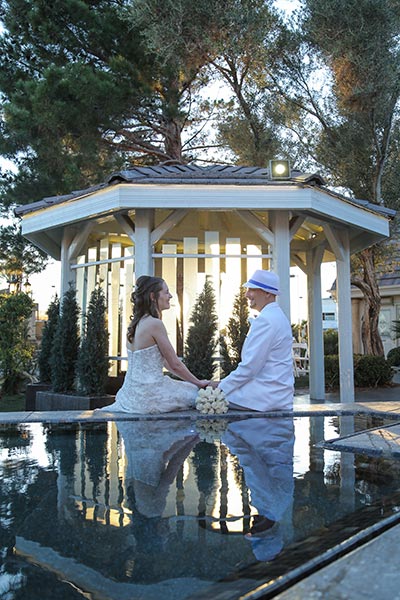 Life is but a dream, and sometimes you need to right photographer to capture the moment. At Chapel of the Flowers our highly skilled wedding photographers make sure every moment is magical.  So which Primary wedding photo won "Photo of the Month" poll for February 2017?
Primary photographer, Galyna, created a fairy tale wedding moment with her lens at Chandra & Raymond's Valentine's Day wedding. Congratulations Galyna on winning February's Photo of the Month for the Primary Photography category!
Whether you are wishing for a whimsical wedding, or decide to elope; our wedding planners  can help you design the perfect wedding to fit all your needs.  Contact them today about our all-inclusive wedding packages and photo sessions.