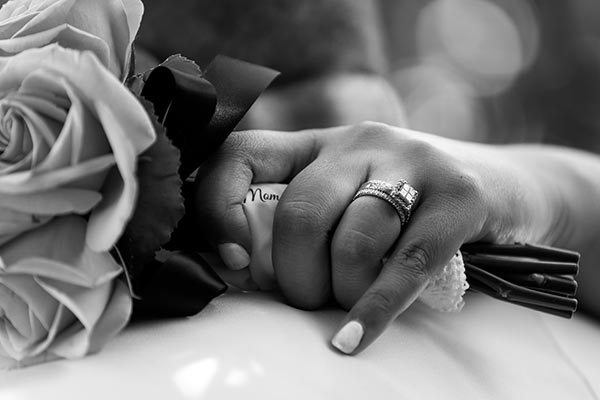 All the little details, create one legendary love story. The storytelling behind Lifestyle Photography makes each moment just as important as the next. Chapel of the Flowers has experienced Lifestyle photographers trained to document your wedding day with this captivating style. They submitted their favorite Lifestyle wedding moments for "Photo of the Month", and we excited to announce which photo you all picked to win for July 2016.
Lifestyle photographer, Devin, captured this lovely and detailed photo from Ashley & Dallas' wedding on July 16th, 2016. Congratulations Devin on winning July's Photo of the Month for the Lifestyle Photography category!
From the emotional wedding guests to silly in-between moments, a Lifestyle photographer can shoot additional photos and catch the moments that your Primary photographer may miss. Add an additional photographer to any of our wedding packages.  Contact our wedding planners today reserve and plan your Las Vegas wedding!