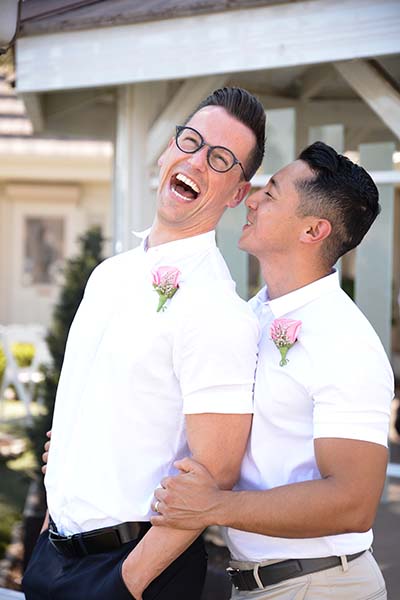 Live. Laugh. Love! Chapel of the Flowers' Primary photographers submitted their favorite wedding photos from June to win "Photo of the Month" in the Primary photography category. So which wedding moment was voted by the public to be awarded "Photo of the Month" for June 2016?
Primary photographer, Andreo, took this charming photo of Juan & Kris at their Las Vegas wedding on June 25th, 2016. Congratulations Andreo on winning June's Photo of the Month for the Primary Photography category!
Make the most of your wedding day and add a photo session to any of our  wedding packages! Contact our wedding planners today to start designing your memorable Vegas wedding!