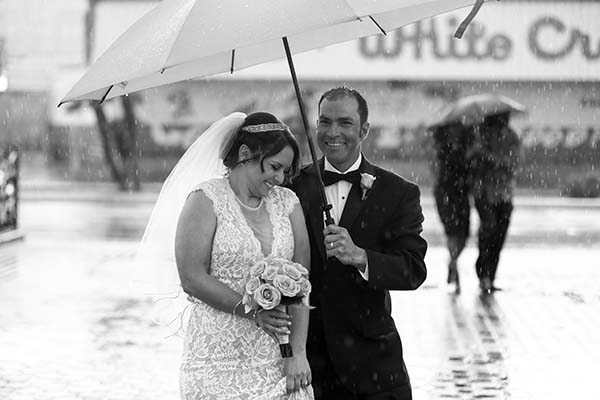 From unseen glances to an emotional tear, the Lifestyle Photographers completely capture every detail from your wedding day. Chapel of the Flowers has some of the best wedding photographers in the business. Our fans voted last month for best Lifestyle (Photojournalism) "Photo of the Month", and we had some amazing wedding photos to choose from. Which captivating wedding photo took the crown for May 2016?
Lifestyle photographer, Devin, braved the rain and captured this intimate moment at Nichols & Krytsal's rainy day wedding on May 7th, 2016.  Congratulations Devin on winning May's Photo of the Month for the Lifestyle Photography category!
Enhance your wedding photos by adding a secondary Lifestyle photographer to any of our wedding packages.  Contact our wedding planners today to book your special day and don't forget to ask about our award-winning photo sessions!