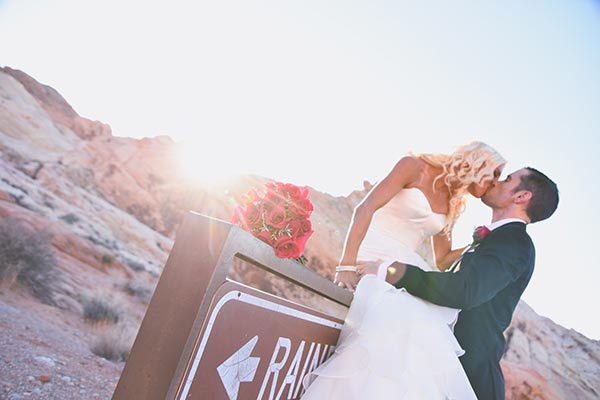 A wedding day is like no other, and our wedding photographers understand that this most special of days should be preserved. The Primary photographers at Chapel of the Flowers have submitted their favorite wedding photos from November 2016 to vote on to win "Photo of the Month", and the results are in.
Primary photographer, Andreo took this romantic and scenic sunset wedding photo on November 5th, 2016 at Brittany & Paul's Valley of Fire wedding. Congratulations Andreo on winning November's Photo of the Month for the Primary Photography category!
Couple's wishing to have a Valley of Fire or Las Vegas wedding, please take a look at our wedding packages and contact our wedding planners today to start planning your special day.