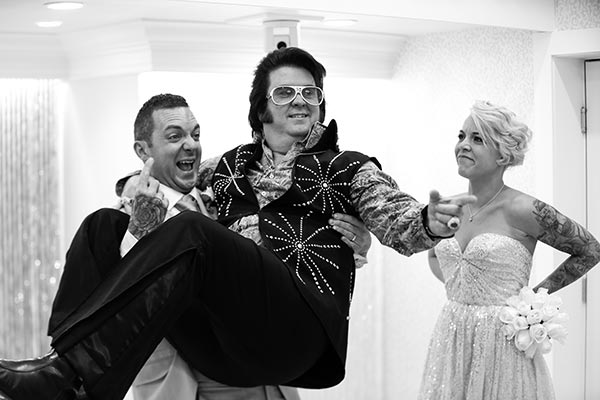 When you least expect it, a magical moment can be captured for a lifetime.  Chapel of the Flowers' Lifestyle Photographers sure know how to make a memory timeless by creating stories in a photojournalistic shooting style. It was a very close race to the finish for "Photo of the Month" in our Lifestyle Photography category. Did your favorite wedding photo win for October 2016?
Lifestyle photographer, Devin, took this endearing shot of Elvis-loving couple Daniel & Theresa during their post-ceremony photo session on October 10th, 2016. Congratulations Devin on winning October's Photo of the Month for the Lifestyle Photography category!
Our Lifestyle wedding photographers can be added to any of our wedding packages.  Contact our wedding planners to find out more about our Las Vegas weddings.