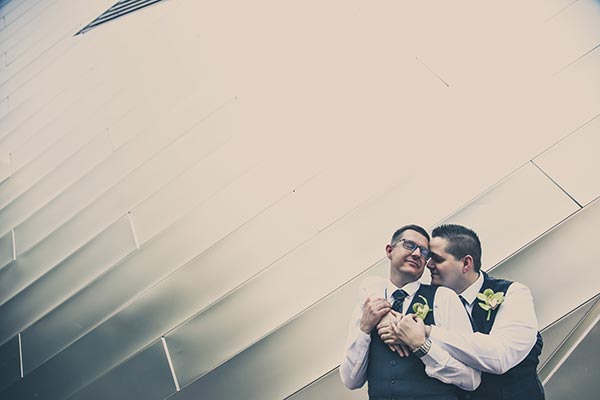 Capturing pure wedded bliss in a photo can be challenging, but our Primary photographers have been expressing this emotion through their images for nearly 60 years.  Our photographers submitted and you voted for "Photo of the Month" in the Primary category. Which wedding photo was crowned the winner for September 2016?
Primary photographer, Andreo, took this beautiful photograph of Joseph & David at their post-ceremony Las Vegas Strip photo session on September 24th, 2016. Congratulations Andreo on winning September's Photo of the Month for the Primary Photography category!
Make your wedding day legendary with a photo session, which can be added to any of our  wedding packages! Contact our wedding planners today to start planning your big day!