Chapel of the Flowers was decked out with pale pink. It was an absolute joy to have Julia and Joseph join us on their wedding day! After 10 long years together, the adorable couple finally decided it was time to say "I do!"
Julia looked positively radiant as she stepped out of her limo. The beautiful bride's gown was covered with elegant floral detailing.
And Joseph was oh-so-dashing in his grey fitted suit.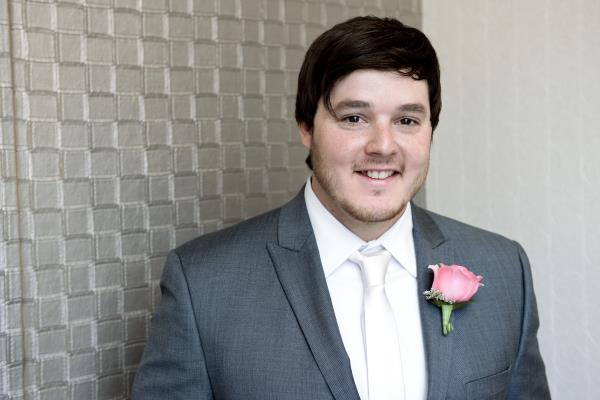 The happy couple chose to hold their ceremony in our unique outdoor Glass Gardens with a fresh petal pathway sprinkled down the aisle. What a perfect day too! The famous Las Vegas heat was kept at bay by a lucky spring breeze on the late Saturday afternoon.
Joseph caught his First Look of Julia in her wedding gown as she walked towards him with father and daughter escorting her down.
Their bridal party consisted of close friends and family. Julia's ladies dazzled in coordinating pale pink dresses while Joseph's gentlemen hung cool in white button-up shirts with matching pale pink ties.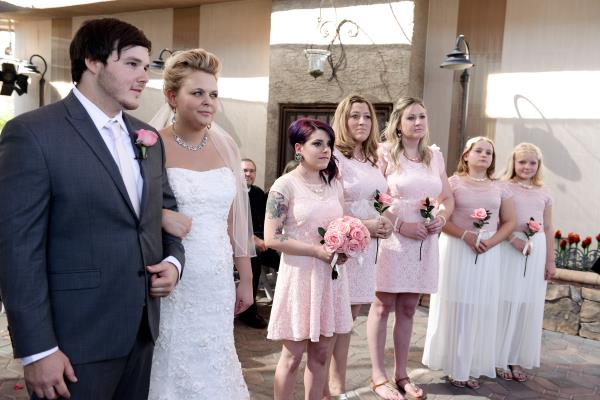 The ceremony was short and sweet, with a few jokes sprinkled in. As Julia says, the only thing they have to fight about is closet space. An issue we have all battled I'm sure!
After their ceremony, the couple enjoyed a fun and fabulous photo shoot with friends and family. Nothing but smiles and laughter for these folks!
Congratulations Mr. and Mrs. Gonzales! We wish this wonderful new family all the best!