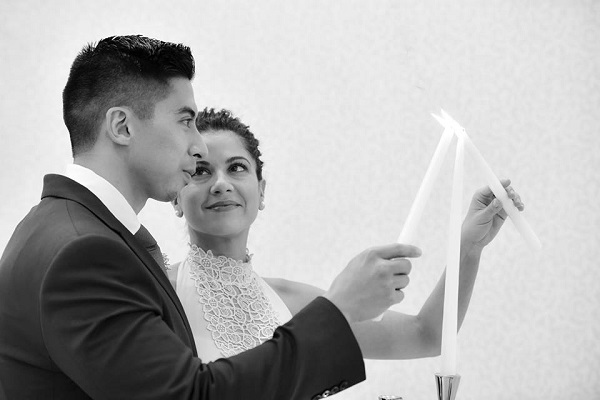 Chapel of the Flowers has Las Vegas wedding photo possibilities you may not have thought of. Let us capture that look of love and real life moments beyond the wedding day to create memories of a lifetime. Plan a photo shoot at a special location for unique wedding photos that capture your personality as a couple. Your Las Vegas wedding photo opportunities are endless with Chapel of the Flowers, so you are sure to come away the perfect photo memories.
Lifestyle Photography Possibilities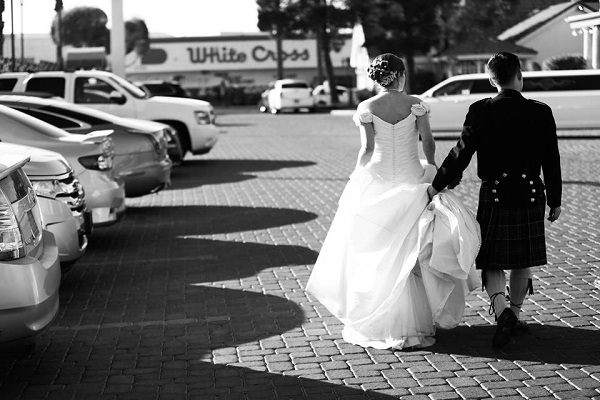 The real life moments of your wedding day are captured through lifestyle photography. Lifestyle images are often captured with a second photographer on your wedding day. Lifestyle photos are a couples favorites of the wedding day.
Off-Site Photo Possibilities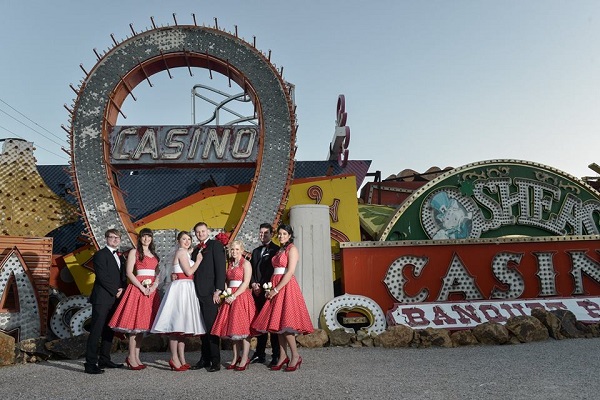 This Chapel of the Flowers couple took to Downtown Las Vegas for a fun photo shoot with their wedding party.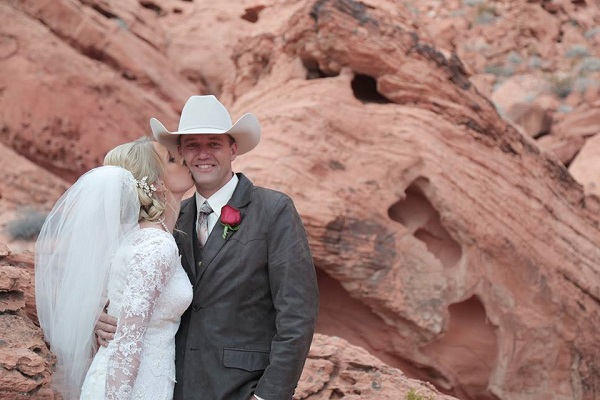 Valley of Fire is the perfect location for a rustic photo shoot. The natural light and beauty create stunning images.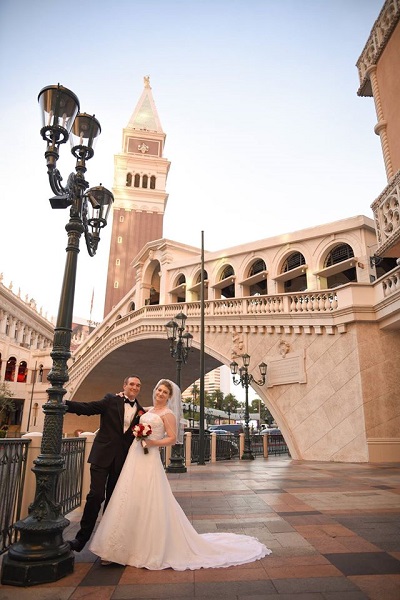 Alone on the Las Vegas Strip… when does that happen? Ask how our Chapel of the Flowers photographers pull it off when you are planning your Las Vegas wedding with us.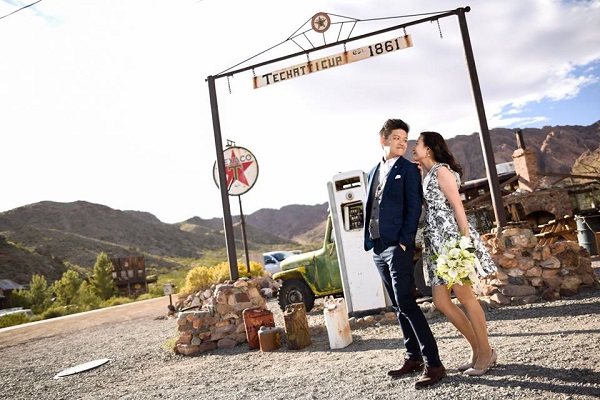 Nelson's Landing is an historic landmark with an old gas station, fun props and the Nevada desert as your backdrop.
On-Site Photo Possibilities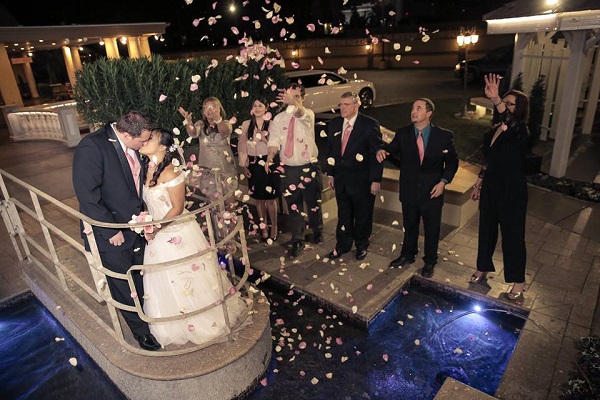 Chapel of the Flowers' on-site photo possibilities are endless. The bridge over a beautiful blue water feature is the perfect location for a flower shower.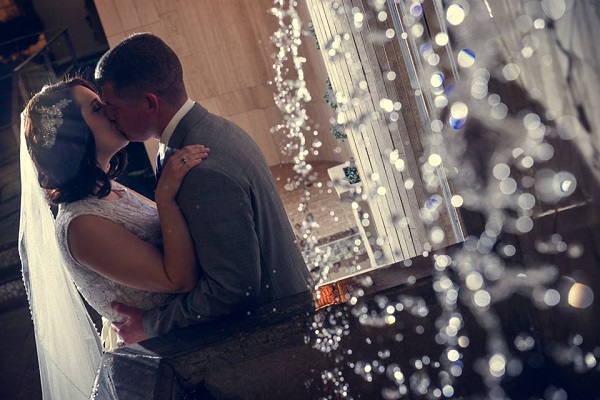 Our Chapel of the Flowers on-site waterfall catches the light perfectly for a romantic portrait.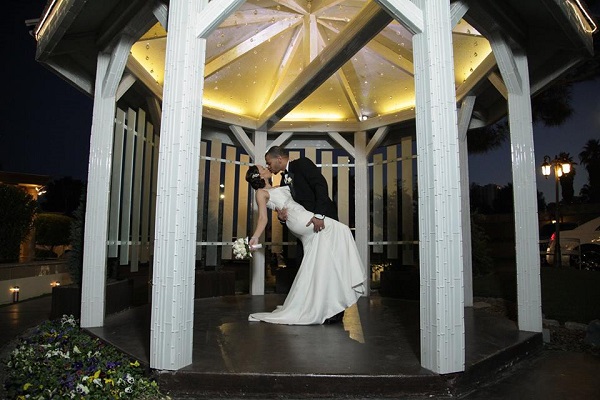 The epitome of romance, our gorgeous white gazebo, with crystals dancing in the moonlight, frames a kiss perfectly.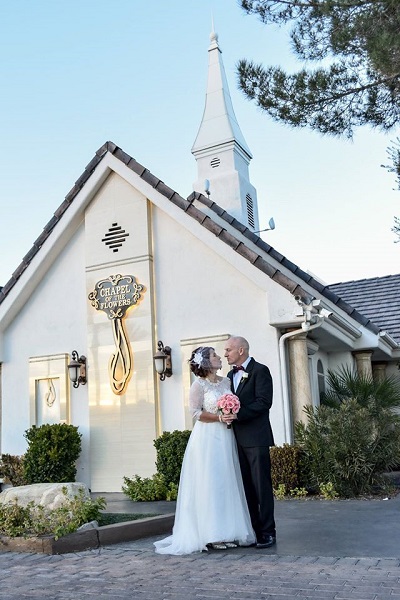 All of our on-site photo locations are meticulously manicured, so you have gorgeous photos throughout your entire wedding day at Chapel of the Flowers.
It is our desire at Chapel of the Flowers to be your perfect Las Vegas wedding venue for your ceremony and in all your Las Vegas wedding photo possibilities. Scroll through our photo session opportunities and contact us today to start planning your Las Vegas wedding: (Local) 702-735-4331, (Toll free) 1-800-843-2410, (UK) 020 3286 5662, or marryme@littlechapel.com.