Every year thousands of couples travel to Las Vegas during the summer months of June, July and August to exchange their vows. Many tourist are unaware that these months happen to be the hottest months of the year with temperatures reaching over 100 degrees Fahrenheit. So how do grooms stay cool during their summer Las Vegas Wedding?
Suit jacket, long sleeve shirt, pressed pants and a designer necktie sounds like an amazing outfit for a wedding. Las Vegas grooms have been wearing attire like this during the summer for decades, so what's the trick for staying cool?
We shared some tips for our summer brides in a previous post and don't just want the brides to stay cool.
Now it's time for the gentlemen. Here are 5 tips for staying cool and comfortable during your summer wedding.
STEP 1: Get Dashing
While fashion is always evolving in the wedding industry, groom's fashion hasn't changed too much over the past century. Tuxedos are always a classic style that is always fashion-forward, but can be challenging in desert climates. So what can you wear if it's not a tuxedo?
Pick something shorter. If you are a non-traditional groom, dressy shorts or short shelve button up shirts are fine. It is ok to go casual, as long as you looks like you are dressed to get married.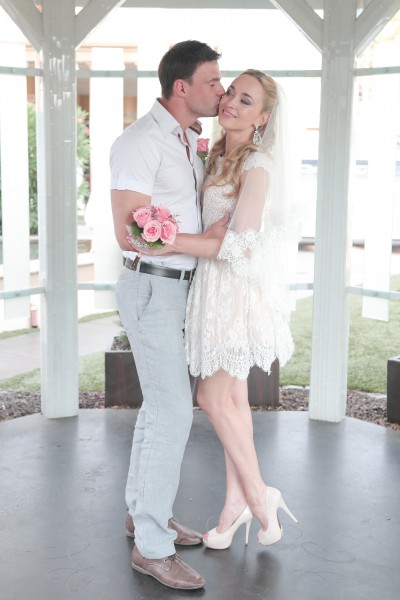 Pick something lightweight. If you prefer something more traditional like long pants and necktie, wear that traditional suit or tuxedo but ditch the jacket. This will help you not sweat as much and still look dressy.
Take it one step further by embracing suits and dress shirts made with lightweight or lighter color fabrics. Linen suits are a great alternative and come in a variety of styles and colors.
STEP 2: Don't Sweat It!
Sometimes what you wear under your clothes is the most important piece in your wardrobe. Picking a good antiperspirants and sweat proof undershirt is key to stop sweat from reaching your wedding attire. You don't want armpit stains to show up in your wedding photos, do you?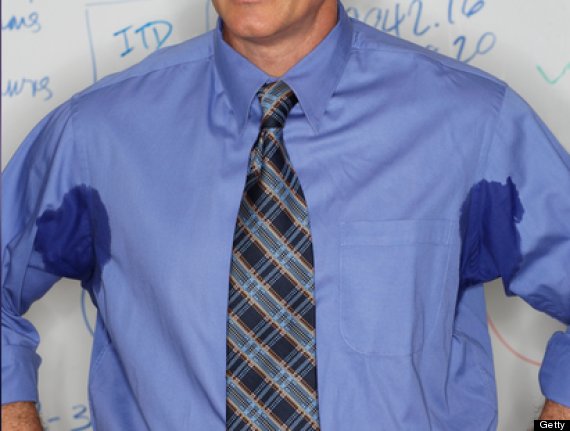 STEP 3: Grooming the Groom
A little trim goes a long way. Cleaning up your facial hair, neck and other areas can help you stay cool. The less hair you have on your body the cooler you will be. If you have longer hair, pull it up away from your neck in a ponytail or man-bun.
STEP 4: Style Head to Toe
Top hats, fedora or ascot are a fashionable and dashing. You will look cool and collected while wearing your dashing cap.
Don't forget your feet. Believe it or not, your feet can help you stay cool. Even brand-new shoes with great insoles and breathable shoes can cause your feet to sweat. The solution, just add washable summer cotton insoles into your shoes.
STEP 5: Ditch the Caffeine
You may need a little coffee in the morning to help you get started, but try to stay away from caffeine during the summer. Caffeine reacts to your nervous system and can cause you to sweat more.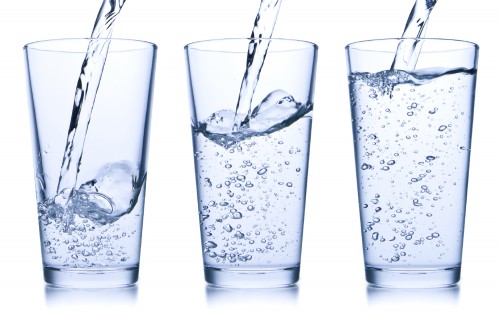 So try to avoid that morning cup of coffee on your wedding day. Drinking water will help you stay cool, lower your core body temperature and keep you hydrated in the dry desert heat of Las Vegas.
Following some or all these tips you will have no issues with staying cool, calm and collected at your summer wedding in Las Vegas.
Interested in a Summer wedding? Contact our wedding planners at Chapel of the Flowers for information on Las Vegas wedding packages and our award winning wedding chapels.