She brought you into this world and is one of your biggest fans. Yes, your mother! She has always been there for you and now you are getting married. It's probably one of the most important days of your adult life, and I am sure your mother has been looking forward to it. Show your appreciation and love for your mother by making sure she feels like she is an important part of your wedding day.
Here are 5 special ways to include your mom in the planning and execution of your big day!
Plan with Her
Most mothers love to plan. It reminds them of a time when you were younger and she would throw a party for your birthday (very nostalgic). If you want your mother to plan the whole wedding, that is great, but most couples tend to have to tell their mothers to back-off. You can still include your mother in planning without having her make the decisions.
Invite her to tour the ceremony/reception locations with you. Include her in the selection of the wedding gown/tuxedo. You can also let her help with collecting addresses and sending out invitations. These are simple things to make your mom feel included in the planning of your big day.
Shop with Her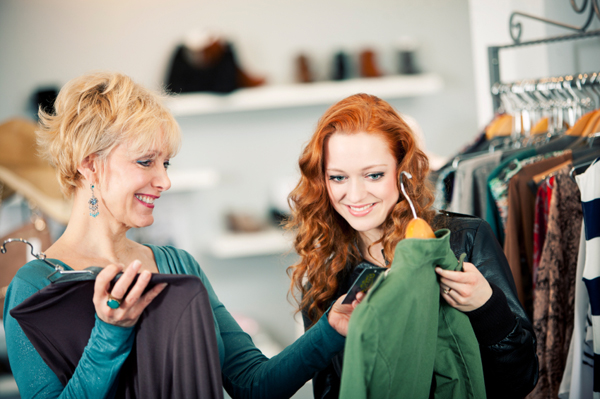 What mother doesn't love to go shopping? (Well maybe some don't…)  Make an effort to going shopping with your mother for her dress that she is going to wear at the wedding. She wants to look her best on your wedding day too and I am sure she cherishes your opinion. Make a day-date out of it, grab some lunch and talk about upcoming wedding plans.
Spoil Her
Before she gets ready on your special day, give her a little gift to show how much you love her. This can be a sentimental piece of jewelry she can wear at the wedding, a handkerchief with a special note (loving the one above!) or a letter you wrote from the heart. She is sure to appreciate anything you give her, and she will likely cry, so make sure you give her the gift before she puts on her makeup and gets photo-ready.
Pamper Her
On the day of the wedding, pay a little extra to get her hair and makeup done. She deserves to look and feel just as special as you do on your wedding day. This will also ensure that the VIM (Very Important Mom) will look fabulous in the wedding photographs.
Walk with Her
There is no rule that says your mom can't walk you down the aisle. Let her feel like a celebrity and either walk with you and your father, or be escorted by your significant other down the aisle to her seat. If you are more traditional, have her give you a brooch to attach to your bouquet. This way, she has a little piece of her walking down the aisle with you.
There are many other ways to include your mother in your wedding, but if you stick with at least these 5 tips to include mom in your wedding, we promise she'll feel like the most loved person in your life.