Some couples think that a Las Vegas wedding is only possible at one of the chapels on the Strip or Downtown. Chapel of the Flowers has some beautiful chapels to choose from but we also have some pretty unique venues available to our couples, like Valley of Fire State Park. Which of these opposite wedding venues would you pick; the natural venue in a state park or the traditional venue of a chapel?
Valley of Fire
The Valley of Fire all-inclusive package is the easiest way to plan your desert wedding. Just 45 minutes from Chapel, your ceremony is in the heart of the park and the perfect place for pictures in the midst of the fiery sandstone formations.
The Valley of Fire Las Vegas wedding package already comes with everything you will need for an amazing wedding ceremony but there may be some extras you will want to include like this 2 piece string ensemble to compliment the natural beauty that surrounds you.
Is Valley of Fire your choice of venue? Or would you go with the opposite and choose…
La Capella Chapel
Our La Capella Chapel is an old-world Tuscan inspired venue. The traditional wedding ceremony space seats 70 guests and is softly lit with chandeliers and wall sconces.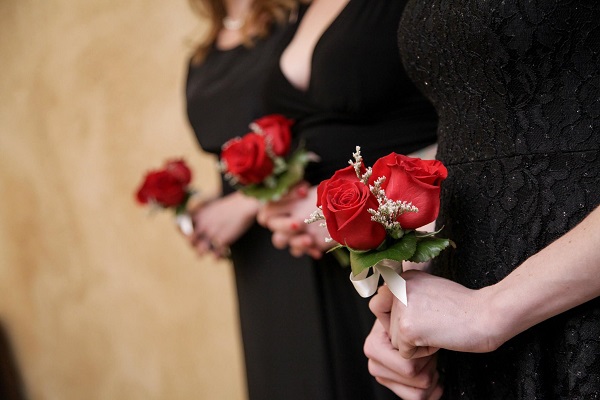 There are a variety of all-inclusive packages that will create the dream Las Vegas wedding in the La Capella Chapel. If you are considering getting married between now and the end of February consider the Exquisite Winter Wedding Package which includes 2 free hotel nights.* Dates are limited so contact Chapel soon to reserve your wedding date with the winter wedding special.
Valley of Fire
La Capella Chapel
Two completely opposite wedding venues to choose between, but both will create an unforgettable wedding experience for you on your Las Vegas wedding day. Need a little more information before you  decide? Visit our website where you will find more details on our venues and even more photos. Still can't decide? Engage the help of one of our complimentary wedding planners at marryme@littlechapel.com. Let us get to know you so we can help you create your completely personalized Las Vegas wedding day.
* Winter Wedding Special Regulations
Chapel of the Flowers will provide couple with two (2) free nights (including tax) at a 3-star or higher hotel in Las Vegas. Offer only good Monday – Thursday, November 1, 2015 through February 28, 2016. Couple will be responsible for paying daily resort fee that varies by property. Resort fee will be collected at time of check-in. Guests must be 21 and over to check-in. Additional nights, including weekends, and rooms for guests may be booked through wedding planner at Chapel of the Flowers. Nightly extra person charge may apply for third and fourth persons occupying a room aged 18 or older.
Couple must book Exquisite Wedding Package ($995) or higher Monday-Thursday to qualify for this special offer. Blackout Dates: 11/26/15, 11/27/15, 11/28/15, 12/24/15, 12/25/15, 12/31/15, 1/7/16, 1/8/16, 1/9/16, 1/25/16, 1/26/16, 2/14/16 Other dates may be excluded due; contact wedding planner at Chapel of the Flowers for details.