Top Las Vegas Wedding Dates in 2019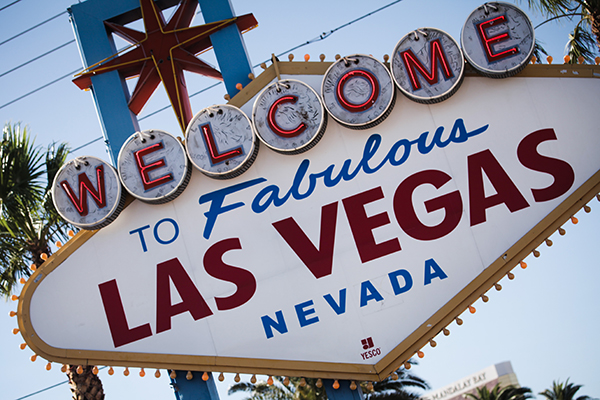 Happy New Year! A new year means new goals, new challenges, and for some even a new last name! Wedding planning can be stressful and choosing a wedding date determines so much of your wedding like wedding venue, wedding theme, price, and vendor availability. We used a handful of resources to create a list of the best wedding dates for 2019.
Choosing a Wedding Date
In Las Vegas, our summers are dry and hot and our winters are mild. Couples who are used to or enjoy hotter weather gravitate toward wedding dates during our hotter months. Couples who come from cold climates enjoy weddings during our mild winters. It's all about preference and choosing a wedding date often leads to deciding the theme of your wedding. The Glass Gardens in Las Vegas is a beautiful indoor garden wedding venue with a ceiling that mimicks the sky, which allows couples to have garden-feel weddings in a climate controlled location.
Bloomingdales states that the best wedding date based on weather will be May 4, 2019. If you aren't interested in a Spring wedding, the website has other suggestions for wedding dates. Bloomingdales recommends 6/1/19 for a Summer wedding, and 10/6/19 for a Fall wedding.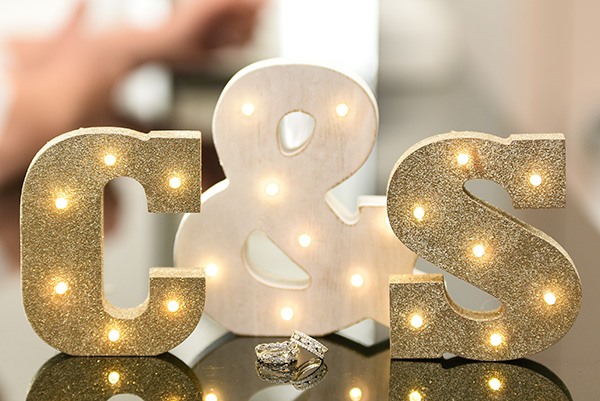 Speaking of June… in Roman Mythology June is the best month to get married because it is the month of Juno, who is the Roman Goddess of Marriage. June in Las Vegas can be quite hot, but if you're into mythology – June is the perfect month for you to tie the knot!
Wedding dates that have repeat numbers are popular in wedding culture, along with palindrome dates. Palindrome dates are dates that read the same forward as they do backwards. Along with this, the number 9 represents universal love. Here is a list of repeat wedding dates that you might consider for your special day in 2019:
7/7/19 (double the luck since 7 is considered lucky)
9/1/19
9/9/19
10/9/19
10/19/19
11/11/19
11/19/19
The only palindrome date that will take place in the 2019 year is 9/10/2019.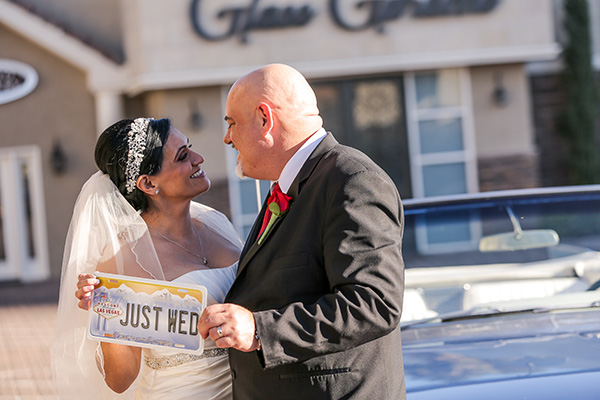 Las Vegas is a hub for Conventions and Music Festivals. Two large music festivals to be aware of when picking the date for your Las Vegas wedding is the Electric Daisy Carnival and the Life is Beautiful music festival. The Electric Daisy Carnival takes place May 17 – May 19 this year and attracts more than 400,000 attendees over the course of the weekend. The second festival is the Life is Beautiful Festival, which takes place September 20 – September 22. Life is Beautiful attracts more than 180,000 attendees over the course of three days. Both of these festivals usually result in higher hotel rates, and in the case of Life is Beautiful, traffic throughout the Downtown Las Vegas area increases due to road closures surrounding the festival.
Chapel of the Flowers is an award-winning, all-inclusive wedding planning service located on the Las Vegas Strip. From wedding photography to flowers and wedding receptions, and with 4 chapels on-property, our wedding planners can help you plan your dream Las Vegas wedding.