Why do couples renew their vows?
Isn't it enough to be married once? The truth is right now, it could be said that renewing your vows is actually more IMPORTANT than simply getting married.


Why?
Because, the truth is ANYONE can get married.
But, not everyone will make that marriage last for years and years…
Have you ever noticed an older couple that seems to be just as much in love as they probably were when they fell in love all those years ago? How sweet they look when they dance, laugh, and they can't seem to keep their hands off of each other.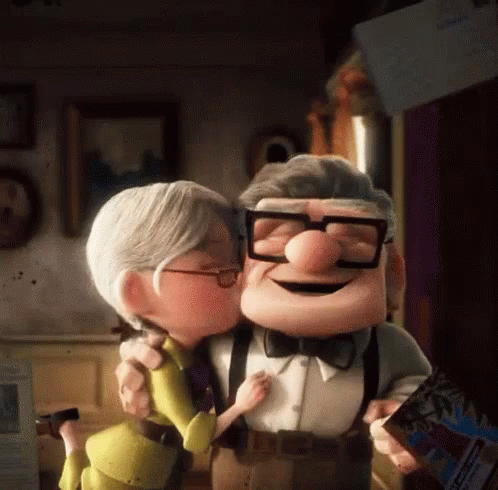 Everyone seems to watch these older couples who just seem to REALLY get it, in complete awe.
How do they do it?
What's their secret?
We did some digging, and found this article that shared some Love Tips that have helped some long time couples keep their marriage together for some, as much as 40 years+.
How to stay aligned in your marriage
No matter how much time passes, and how you both change, remember to continue to grow together. To stay committed to each other during all of the changes that happen over time.
You and your partner need to grow individually but also together. It's not 2 entities becoming 1, its 2 entities becoming 3. "There is you, there is me, and there is us"
Along with staying committed to each other and your love story through all of the ups and downs, the absolute perfect way to make sure you and your partner stay aligned is to renew your vows.

Renew Your Vows and Re-write Your Wedding Vows From Years Ago
The vows you shared 5 years ago, or 10, or even 20 years ago, might not resonate quite the same way as they once did. When you renew your vows it's best to ask the following questions:
What can you as a couple recommit to together?
How will you ensure that your love story lasts the test of time?
What do you want your legacy to be as a couple?
Above all, you two get to decide.
Benefits of Renewing Your Vows
Statistics say that a wedding can often turn into a day your parents wanted for you–and not about you or your significant other. A vow renewal ceremony gives you and your love the opportunity to make it all about you without the added pressures of loved ones.
As you have grown together over the years, you gain a stronger understanding on what values and goals are of common importance.
You may have made some sacrifices on your wedding day to appease others, however a Vow Renewal is a new opportunity to celebrate your love and commit to one another on your own terms.
Another added benefit is having your children be a part of the ceremony this go around, and creating that foundation for your children to see what a GREAT marriage looks like.

Renew Your Vows With Us–Win Chance To Win A Free Vow Renewal Package!!!
In conclusion, Chapel of the Flowers recognizes the importance of love stories continuing to be fostered through the years, and it shouldn't end the day you say "I do".
Therefore, we have decided to put on a vow renewal contest, where we will give couples the opportunity to share their love stories, and why they believe that their love stands the test of time.
We will choose one grand prize winner that will receive a Free Vow Renewal Package, and will be married in front of our Married in Las Vegas Sign. The winning couple can select the date for their vow renewal on dates between December 2022-April 2023.
What Does The Vow Renewal Package Giveaway Include?
The Vow Renewal Package (again in front of our Married in Las Vegas Sign) will include the following:
+ Vow Renewal Ceremony + Venue (Married in Las Vegas Sign)
+ Officiant
+ Twelve Rose Calla Lily Mix Bouquet
+ Mini Calla Lily Boutonniere
+ $50 Photo Gallery Credit
+ Roundtrip Limousine Service
+ Welcome to Las Vegas Champagne Gift Set
+ Ceremony Video Download
+ 7 Days of internet viewing
+ 6 Inch Divine Wedding Cake
How to enter to win:
STEP 1 To enter to win you will need to:
follow us on Instagram- @littlechapel
like our Vow Renewal Giveaway post and tag 2 friends who also deserve to renew their vows in Las Vegas!
share it on your IG story and tag Chapel of the Flowers using @littlechapelAfter that, share your love story via private message to our Instagram @littlechapelIn the 90 second video you will need to tell us:
1) How long have you and your love been married?
2) Why do you and your partner deserve to recommit your love to each other?
3) And what it would mean to you to win the grand prize of a Free Vow Renewal in Las Vegas Deadline to enter is October 28th, 2022. We cannot wait to announce the winner of this Vow Renewal Contest on Nov. 7th 2022!We look forward to hearing your unique love stories and seeing you renew your vows!
Good luck to you and your love!