Everyone here at Chapel of the Flowers was so sad to hear about BTS member Jin's injury, and more importantly that it wouldn't allow for him to perform fully at Allegiant Stadium here in Las Vegas for their tour dates on April 8th, 9th, 15tth, and 16th.
And we know the BTS Army will come with nothing, but heartfelt understanding as Jin continues to recover and heal from his recent surgery.
The advisory came out early on April 8 from Big Hit Music in a statement that said that Jin's doctors have asked him to refrain from "vigorous movements" after he underwent surgery on his left index finger in March.
The report also stated that Jin had injured his left index finger and that the tendons in the finger had been partially damaged. He had undergone surgery to repair the extensor in the finger.
BTS's agency then elaborated on the statement: "The doctor suggested that Jin should refrain from vigorous movement as any excessive moments or impact on his finger while he is still recovering from the injury may force him to undergo another surgery."
They further added Jin himself 'strongly wishes' to fully participate, and Big Hit has decided that it is advisable for him to follow his physician's advice.
So naturally, as a result, Jin's choreography and stage performances will be limited to a certain extent.
"We ask for the understanding and support from all our fans," the statement concluded.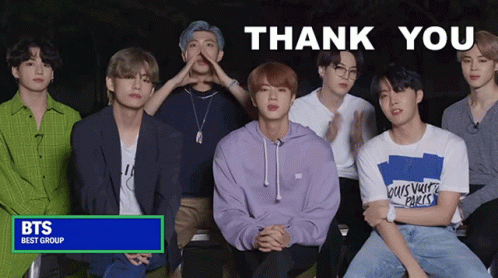 Although if you're a member of the ARMY you know that BTS is still going to SHOW up and make us PROUD!!!!
Las Vegas is so excited to host The Bantangan Boys!!
So much so that they turned the city of Las Vegas PURPLE last night to welcome them in with open arms.
With V's coined phrase "BORAHAEGAS" mentioned all over town–they truly painted the streets!
Jin we wish you well and a speedy recovery.
And as always…
"Kim Namjoon! Kim Seokjin! Min Yoongi! Jung Hoseok!