What is in the stars for your wedding date? Many couples want meaning behind their date that they say "I do" on and it can be a big decision. In this blog, we will be shedding some light on the best astrology wedding dates for 2022.
Best Wedding Dates Based on Astrology
Your wedding day is undoubtedly one of the most important days of your life, however, settling on the best astrology timing for your wedding date can be even more challenging than it seems!
But, this is where astrology comes in handy. Now choosing the best astrology wedding dates for 2022 is going to be a BREEZE!
Astrology looks at the wondrous celestial bodies in the sky and interprets how their movements will affect our lives.
Each transit, aspect, and ingress have its own individual interpretations that impact the energy we feel in our day-to-day activities.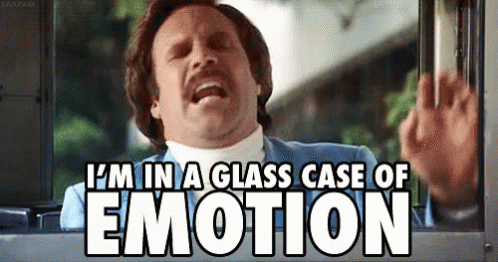 At first glance, astrology can seem quite complicated with all its terminology. But worry not! This simple guide will show how to harness the universe's powerful, cosmic energy to make your wedding day run as smoothly as possible. So pull out the calendar, grab a pen, and let's get started!
Wedding Dates on Moon Phases
In this paragraph, one of the simplest things to look at in the night sky is none other than our glorious Moon.
Firstly, in astrology, the Moon is the ruler of emotions and our inner thoughts. Weddings during Full Moons are said to be prosperous, happy and very fulfilling.
Secondly, e

very month a Full Moon illuminates the night sky – gracing us with her divine presence.

Thirdly, The Full Moon is an astonishingly powerful time representing the culmination of success and the peak of clarity. In this moment of exceptionally high energy, we receive the maximum amount of celestial light when the entire Moon's face is luminous. As a result, your emotions and intuition will be significantly heightened.
This energy is perfect for celebrating partnership and expressing your devotion to your partner. The Full Moon's effect can be felt three days before and after the actual Full Moon event. This gives you and your partner some flexibility when deciding on a date. Here are the dates for the year's upcoming Full Moons!
April 16, 2022
May 16, 2022
June 14, 2022
July 13, 2022
August 11, 2022
September 10, 2022
October 9, 2022
November 8, 2022
December 7, 2022
And one of our favorite wedding venues on-site here at Chapel of the Flowers is our outdoor Gazebo where you and your partner can "Say I do!" under the stars, and that full moon that's going to bring call in prosperity, and happiness for the two of you.

Another amazing option is our High Roller wedding venue right on the Las Vegas Strip with a view that DOESN'T compare!!!
Something that would go right along with the Astrology-themed wedding date is to take advantage of a photo enhancement we use called the Wedding Sparkler Display. We absolutely love to do this for our couples and it's included in our One In A Million Wedding Package.
But, beware of the Waning Moon which often represents endings and the closing of a cycle. Therefore, it's best to avoid this phase of the Moon for your wedding day.
Wedding Dates on Planet Placements
The bulk of astrological foretelling is done using the positions of the planets of our solar system. One such planet to keep in mind when thinking about your wedding date is seductive Venus. Venus is the ruler of romance, luxury, and passion making it very important in the love sector. When Venus enters the Zodiac sign of Cancer or Pisces, romance gets a massive boost! This is because both Cancer and Pisces are water signs and are heavily in tune with their emotions.
Wedding Dates on Venus in Pisces
Venus in Pisces is a very whimsical and enchanting period. Romance and affection come easily making your relationship very easygoing. This transit usually occurs during the second quarter of the year making it perfect for a spring wedding. This year Venus is in Pisces from April 5th to May 1st! 
Wedding Dates on Venus in Cancer
When Venus is in Cancer, closeness and connection become very important to you. Heavy importance is also placed on family. This transit usually occurs in the Spring/Summer season. Venus is in Cancer from July 18th to August 10th this year! 
Wedding Dates on Jupiter Alignments



Jupiter is also another key planet to look out for when planning your wedding date. As the largest planet in the solar system, it represents expansion, abundance, and optimism. Where Jupiter goes, luck follows. It is an extremely auspicious planet that will grace your wedding day with tonnes of luck and good fortune. To use Jupiter's lucky energy, look to have your wedding when Jupiter is in a harmonious alignment with either you or your partner's Ruling Planet (the planet that rules a Zodiac sign). Positive alignments are called Trine, Sextile, and Conjunctions. Negative alignments are called Square and Opposition – they should be avoided.
Here's a handy table of all the Ruling Celestial Body for each Zodiac Sign:
| | |
| --- | --- |
| Aries | Mars |
| Taurus | Venus |
| Gemini | Mercury |
| Cancer | The Moon |
| Leo | The Sun |
| Virgo | Mercury |
| Libra | Venus |
| Scorpio | Pluto |
| Sagittarius | Jupiter |
| Capricorn | Saturn |
| Aquarius | Uranus |
| Pisces | Neptune |
We are so happy that all the stars are aligning for you and your special someone, and that now the date you come together as husband and wife is all taken care of. Now it's time to sit back and relax…
Because when you have planned a wedding through Chapel of the Flowers we take care of the REST!
Happy Wedding Day!