The annual "Wedding Trend Report" has come out, and 2017 wedding trends are predicted full of natural elements with a lot of personalization, geometric shape, and a touch of sophisticated elegance. Read on to get the full scope of what 2017 will have in store.
Green with Envy
Pantone is the known for their color matching system, and has become the authority for picking the "Color of the Year". Greenery has been announced 2017 Color of the Year, and will be used in abundance in color schemes this year. For inspiration on color schemes, visit and follow our Pinterest page.
Expect this color to be paired in blush weddings or with  Niagara (dusty blue), Pink Yarrow (hot pink), Primrose Yellow (muted yellow), and Kale (Army green).
The "New" Bohemian
Boho-chic has been the "it" theme for weddings the past 5 years, and this eclectic theme has no signs of slowing down. This year expect Boho weddings to feel more homey than rustic woodland wedding, with simple settings and tons of different shapes and textures.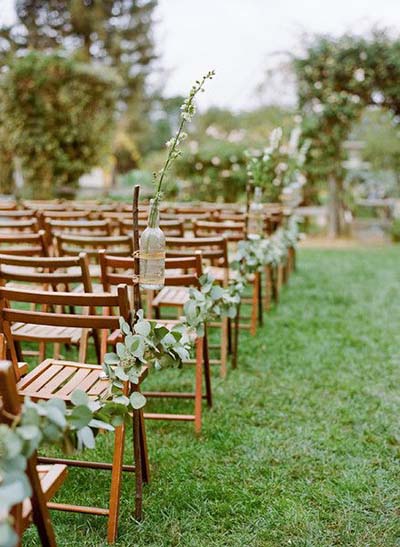 Rustic Venues
In 2017, couples will be looking for venues with a rustic, simple and/or organic atmosphere. Think industrial warehouse meets barn. Chapel of the Flowers in Las Vegas plan to reveal their rustic-chic Glass Gardens in February 2017.
Organic and Foliage Floral
You will hear greenery and natural a lot in 2017 when describing bridal bouquets and floral arrangements. Brides will use flowers more as an accent to moss, succulents, and greenery… which is traditionally used as a filler.
Something Old
Lace seems to never go out of style, and brides will be wearing lots of lace in 2017.
You will also see more off-the-shoulder wedding gowns, bows and statement jewelry/ accessories.
Let's Get Personal
Grooms will be wearing textured suits like tweed with personalized ties.
Mix-Match Parties
Weddings will be all mixed up in 2017. More couples are following with LGBTQ Wedding Trends with having "squad" parties which are gender-mixed wedding parties instead of having bridesmaids on the bride's side and groomsmen on the groom's side.
Following with the mix-and-match theme, you will see more of the groomsmen with mismatched ties.
Bridesmaids gowns will be two-pieces, textured with sequins or jumpsuits in 2017.
#NoFilter
The organic theme is also crossing over to wedding photography trends. Couples are looking for wedding photos that seem more natural.  In 2017, wedding photos are expected to be less "edited" in the post-processing.
Family photos will be less structured, showing the lifestyle or photojournalistic shooting style to show how your family "really" appears.
SnapChat!
Create a SnapChat filter just for your wedding day. Guest will be able to use your filter while in the geographic location of your wedding venue.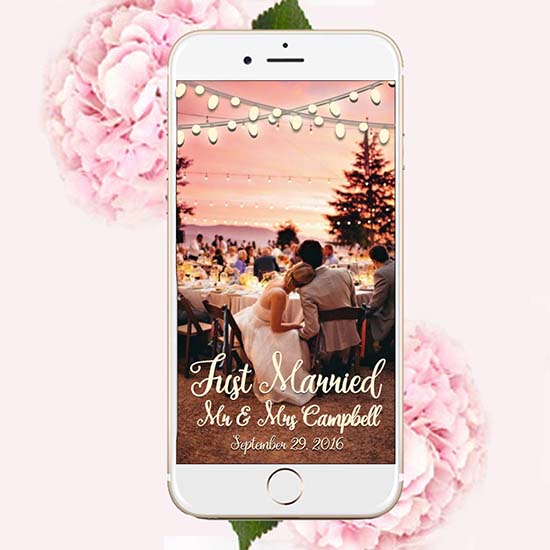 Metallic, Stones and Shapes

Accents, invitations, décor and favors will have showcase gold/copper metallics, geometric shapes and/or stone themes.
Marble and agate stones have been popping up everywhere in weddings and home décor over the past year.
We are looking forward to see how brides and grooms take these predicted treads, and customize these suggested ideas to make their own. Interested in a Las Vegas wedding package? The knowledgeable wedding planners at award-winning Chapel of the Flowers can help make you plan and design the perfect wedding.  Take a look at our Las Vegas wedding chapels today!