We are about to ring in the New Year, and 2016 has been a wonderful year for Chapel of the Flowers. We had some memorable moments, and amazing wedding photography this year. Although we can't post photography from every wedding (even though we wish we could), here is a tribute to 2016 with some of our "Best of 2016 Wedding Photos and Memories".
Take a trip down memory lane with our 2016 Yearbook of incredible accomplishments, memories and unforgettable photos.
Chapel of the Flowers' Best Wedding Moments of 2016
JANUARY
Celebrating the New Year with Flower Showers.
A romantic moment in the La Capella Chapel.
FEBRUARY
 Magnolia Chapel got a glamorous new look, and opened just in time for Valentine's Day.
 Post-ceremony Downtown Las Vegas photo session after legendary vow renewal.
 Chapel of the Flowers was awarded "Best of Weddings" on TheKnot.com, and "Couples' Choice Award" on Wedding Wire for 2016.
MARCH
Just married in the vintage-inspired Victorian Chapel.
Chapel of the Flowers family "Walked for Wishes" for Make-A-Wish Foundation.
Breathtaking Indian wedding.
APRIL
Stunning backdrops and views at a Grand Canyon wedding.
Splish- Splash!
Family wedding photo—Selfie Style.
MAY
Superhero or Super Groom?
Awe-inspiring Valley of Fire wedding.
Epic Las Vegas Strip photo sessions.
JUNE
Full of pure joy, Lifestyle wedding moment of guest.
 Chapel of the Flowers honored with TripAdvisor's "Certificate of Excellence" Award.
 Glamorous bridal photo in the Bridal Suite.
JULY
 I get by with a little help…
Chapel of the Flowers NASCAR Truck (CWTS) was unveiled.
 Sealed with a kiss.
AUGUST
Pure happiness, UK Fashion & Beauty blogger, Eden Anastacia got hitched in our Magnolia Chapel.
Pinterest-worthy wedding photo in our La Capella Chapel lobby.
No peeking before the vows.
SEPTEMBER
Nelson's Landing post-ceremony photo session at rockabilly wedding.
King and Queen of the Renaissance Wedding.
Taking it all in…
OCTOBER
Same-Sex couple wedding photo session at Reflection Falls.
Kiss me like no one is watching.
NOVEMBER
Chapel of the Flowers was crowned winner of the Las Vegas Review Journal's "Best of Las Vegas" poll.
Romantic lifestyle photograph in our gardens.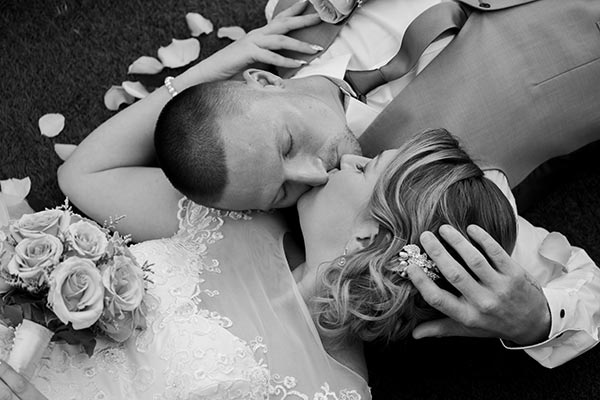 Chapel wedding planner, Shelby, says "I do" at Chapel of the Flowers.
DECEMBER
Star Wars wedding at Valley of Fire.
We "Felt the Tingle" and participated in the annual 98.5 KLUC Toy Drive.
Wedding at dusk with Reflection Fall photo session.
We may have closed the books on 2016, but we can't wait to make new unforgettable memories in 2017.  Thank you to all the couples that chose Chapel of the Flowers as their wedding venue, you all have made 2016 one of the best years yet!
See you all next year… Happy New Year!
Chapel of the Flowers