CHAPEL OF FLOWERS PROUDLY SPONSORS THE GRAND PRIZE; LUCKY IN LOVE CHALLENGE put on by the LVCVA.

Win a FREE trip to Las Vegas for the rest of your life**!!

YES PLEASE!
Curious of what that entails??!!



TELL ME MORE…PLEASE!!!




Okay…we can't say no to that face!
All of us at Chapel of the Flowers are THRILLED to be a part of this HUGE CELEBRATION of the 5 Million and counting Love Stories that have happened here in Las Vegas!
"After 62 years of celebrating the love of so many different couples from the couple who has been together for 40 years and wants to renew their vows and recommit to each other, to the couple who is just getting started in life, and in love. We celebrate you, we honor you, and we cherish you. We couldn't think of a better way to give back to each of the couples that have chosen to share their special day with us, and also to those couples that are simply "Lucky in Love", then to give them an annual free trip to Vegas, because #foreverhappenshere."-said Chief Romance Officer, Cynthia Sharpe.
But, we are even MORE EXCITED to be the sponsors of the GRAND PRIZE of an annual Chapel of the Flowers
Vow Renewal Package for the rest of your life (or for the next 25 years).
GRAND PRIZE includes the following:
1) $350 Airline Voucher
2) Hotel accommodations for two for 2 nights
3) 1 Chapel of the Flowers Vow Renewal Ceremony that includes:
1 bouquet/boutonniere
Photography for the ceremony + extended on-site photo session
Round Trip limo service, champagne gift set
Live broadcast of the ceremony
Video download of the ceremony
And a romantic dinner for two
Official Rules Read Here

Can you believe it?!!




Next question you probably have is
HOW DO I ENTER TO WIN this INCREDIBLE prize?!!
Perfect!!
Just want to PAUSE for some GOOD NEWS!!!



Even if you don't win the GRAND PRIZE from Chapel of the Flowers you have the opportunity to win 10 other prizes during random drawings that will take place 1X/month starting on May 5, 2022-February 6, 2022.
Other prizes consist of:
 $500 Allegiant Airfare Voucher
 2 Night Stay at Venetian Resort
 Chapel of The Flowers Vow Renewal Package
 A Pair of Rings from Michael E. Minden jewelers
 $150 voucher at Bootlegger Italian Restaurant
 $100 Fashion Show Mall gift card
 $100 Grand Canal Shoppes gift card
 Tumi Travel bag set

Here are the details for you and your special someone:


it's time to
SHOW OFF YOUR LOVE STORY
at these 8 instagrammable locations throughout Las Vegas by sealing your love with a kiss for your chance to win some AMAZING prizes:
1) Pose and capture a
kiss
at all 8 of the locations listed below (only one photo entry per location)
2) Post to your Instagram account
3) Include the hashtags #LuckyInLoveLasVegas  and #giveaway + tag the IG account for the location you are entering at ie:
-"SWEETHEART" MURAL BY JERRY MISKO @vegasweddingcapital
-MARRIED IN FABULOUS LAS VEGAS SIGN: @littlechapel
-FUTURE IS COLORFUL STAIRS: @fashionshowlv
-LOVE SCULPTURE @venetianvegas
-THE WISHING TREE @grandcanalshoppes
-VENUS DE MILO STATUE @cesarspalace
-BELLAGIO FOUNTAINS @bellagio
Again only 8 total possible entries per Instagram account.

Please read the official rules here
Here are the 8 different locations you must visit to enter:
1. "SWEETHEART" MURAL BY JERRY MISKO
Yay! You got your marriage license, now it's off to the Chapel!  Let the world know you were
Married in Las Vegas
and capture a kiss at
Chapel of the Flowers
.
@vegasweddingcapital
201 E Clark Ave, Las Vegas NV 89101
2. MARRIED IN FABULOUS LAS VEGAS SIGN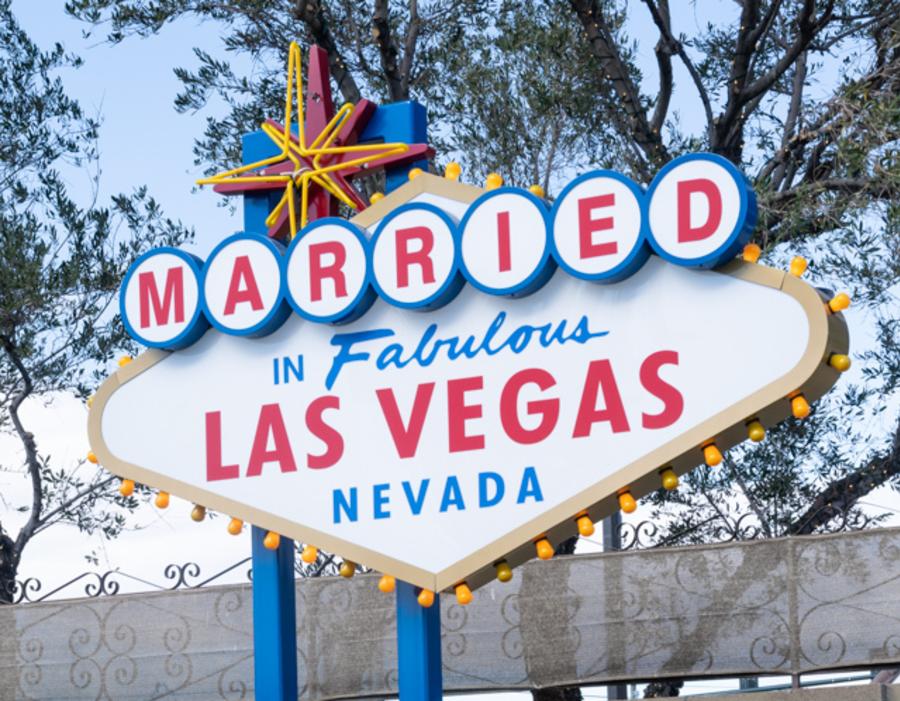 1717 Las Vegas Blvd S, Las Vegas, NV 89104
@littlechapel
3. FUTURE IS COLORFUL STAIRS

Head to the
Fashion Show Mall
Staircase and pick up a few baubles while you're there.
@fashionshowlv
3200 Las Vegas Blvd S, Las Vegas, NV 89109
4. LOVE SCULPTURE
Shopping trip complete?  Head across the street to

The Venetian Resort
where you will find the LOVE Sculpture AND The Wishing Tree! The perfect places to capture a kiss!
@venetianvegas
3355 Las Vegas Blvd S, Las Vegas, NV 89109
5. THE WISHING TREE

LOVE is all around you so visit The Wishing Tree next to make it all come true. 
@GrandCanalShoppes
3377 Las Vegas Blvd S, Las Vegas, NV 89109
6. VENUS DE MILO STATUE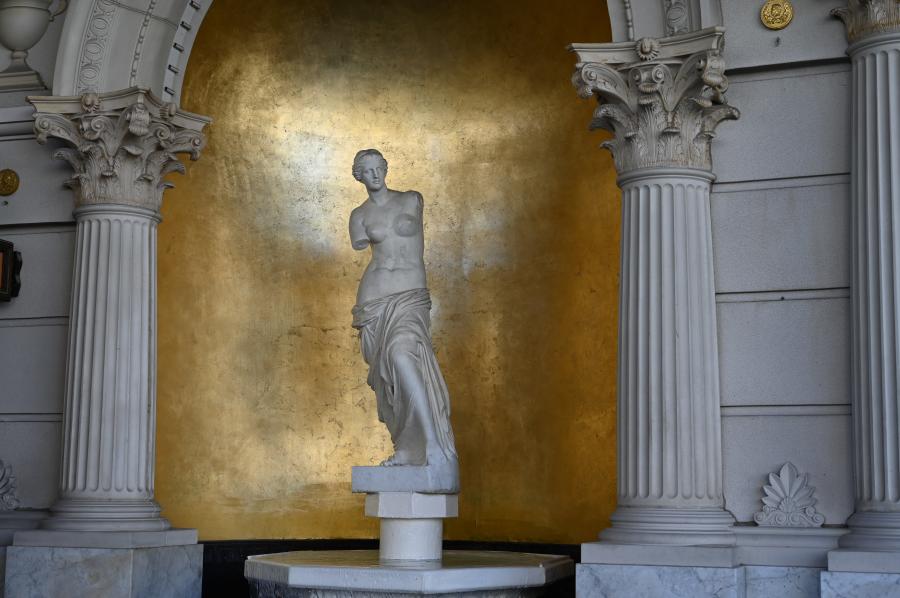 We hope your wish comes true! Make your way over to
Caesars Palace
and see the goddess of love, Venus de Milo. 
@caesarspalace
3570 Las Vegas Blvd S, Las Vegas, NV 8910
7. BELLAGIO FOUNTAINS
 
Next stop –
Bellagio Fountains
. The show takes place every 30 min during the day and every 15 min in the evening.
@bellagio
3600 Las Vegas Blvd S, Las Vegas, NV 89109
8.  EIFFEL TOWER
The City of Love has nothing on Vegas! Our Eiffel Tower at
Paris Las Vegas
was inspired by the original, complete with a light show that runs every 30 minutes.
@parisvegas
3655 Las Vegas Blvd S, Las Vegas, NV 89109
From all of us at Chapel of the Flowers we want to wish you the best of
LUCK
, and again we are so happy you and your partner are
LUCKY IN LOVE
!