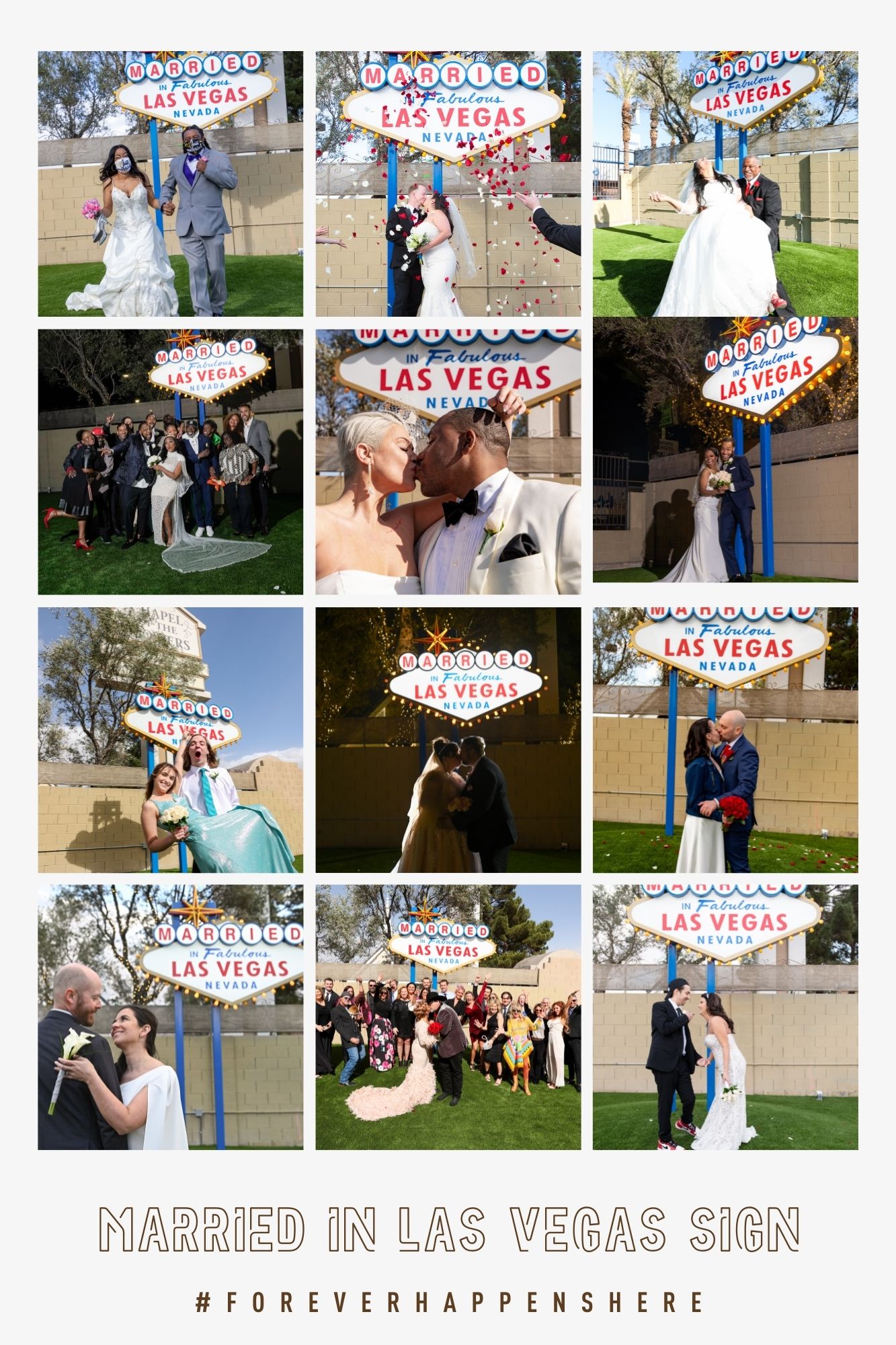 All of us at Chapel of the Flowers feel humbled and honored to have been able to be a part of creating some of those magical moments for the past 60 years.

And in the spirit of striving to be the #1 celebration company in the world we wanted to say Thank You in a BIG WAY and honor those couples that chose to tie the knot here in Las Vegas.

We couldn't think of a better way than building our very own Las Vegas Sign to mimic the Welcome to Las Vegas Sign…but instead we have a Married in Fabulous Las Vegas Sign.

Over 5 million couples have said "I do" here in Las Vegas!

That's right!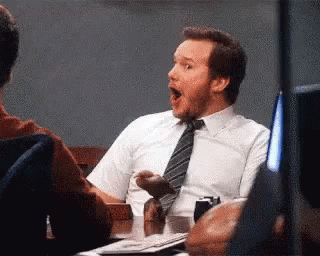 Over 5 million weddings have taken place in Las Vegas

Clark County issued its 5 millionth marriage license as of February 2022. This is a BIG deal as the Clark County Clerk's office generates $2 billion annually to the local economy in weddings alone. 

Here are some of the weddings we've been able to be a part of at Chapel of the Flowers.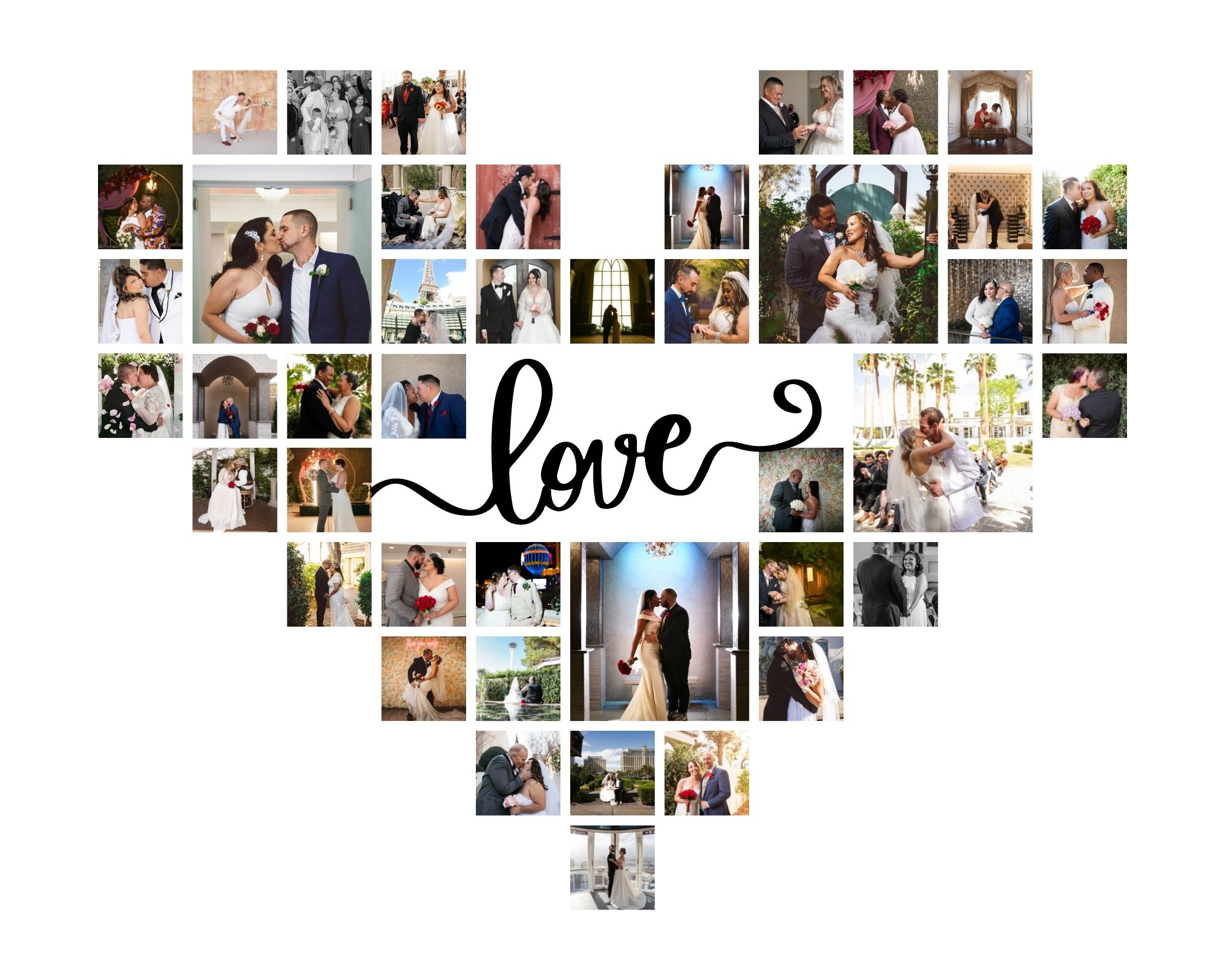 From celebrities like Joe Jonas, Angelina Jolie, Bruce Willis, Cindy Crawford, Dennis Rodman, and many more to the couple that wants Elvis to pronounce them man and wife, to the fun, young couple that wants to share their first kiss as husband and wife under the bright lights.

Not only is this a historic moment for the city of Las Vegas, but it speaks to the magical moments that are created and celebrated here everyday!

The 5 millionth wedding license was issued!

The wedding license was issued to Patterson, California residents Mayra Ramirez and Luis Pantoja, according to a news release from the county and members of the Las Vegas Wedding Chamber of Commerce.
The celebration of the couple tying the knot was a part of a year long campaign, called "Five Million Love Stories," to promote and celebrate couples that are a part of the Vegas tradition #foreverhappenshere.  
"We're so excited to be able to share this momentous occasion with Mayra and Luis, but it isn't just this one couple, but the five million love stories of all the couples that came before and made the decision to marry in Las Vegas. It is their legacy that turned us into the Wedding Capital of the World," Clark County Clerk Lynn Marie Goya said in the Sunday release.
The lucky newlyweds received so many amazing gifts to honor them and their special day, including a two-night stay and spa package at Paris Las Vegas, a key to the Las Vegas Strip, an autographed metal print of the new Marriage License Bureau Mural, a custom made official diamond five million love stories ring from Michael E. Minden Diamond Jewelers, $1500 roundtrip airfare on Allegiant Airlines for a return trip to Las Vegas,  $150 dining certificate to Bootlegger Las Vegas, among other Las Vegas-based prizes, officials said.

The couple actually also received a special gift from us here at Chapel of the Flowers. We gave the winning couple a Luxurious Wedding Package, in the Wedding Venue of their choosing, which includes floral arrangements, photos of the ceremony + extended photo session, video of the ceremony, roundtrip limousine service, minister, a personal wedding planner and day of wedding coordinator, plus a custom unity candle experience, but they graciously passed the gift to another couple as they already had a venue and ceremony pre planned.
Celebrating the 5,000,001 Love Story at Chapel of The Flowers

Brianna Cloy and Trevin Patton, of Antioch California were given the free wedding package instead and they had an INCREDIBLE day!

Here's a few images of them celebrating their special day with us:

The Patton's were actually the 5,000,0001 love story here in Las Vegas.

Funnily enough the Patton's had just decided to get their marriage license that day on a whim.

They had been engaged for about one years time, and traveled to Las Vegas for the first time ever for a car club they are associated with. But they decided to go to the marriage license bureau with no plans or intentions of actually getting married that weekend, it was simply just to get the license.

But, to their SURPRISE they were given a free wedding package, and chose to get married with us in February 2022.

We did however, provide the 5 millionth love story couple Mayra and Luis Pantoja with our incredible limousine service with one of our favorite drivers here Moe. Our staff was waiting at the marriage license bureau awaiting the announcement of the 5 millionth love story.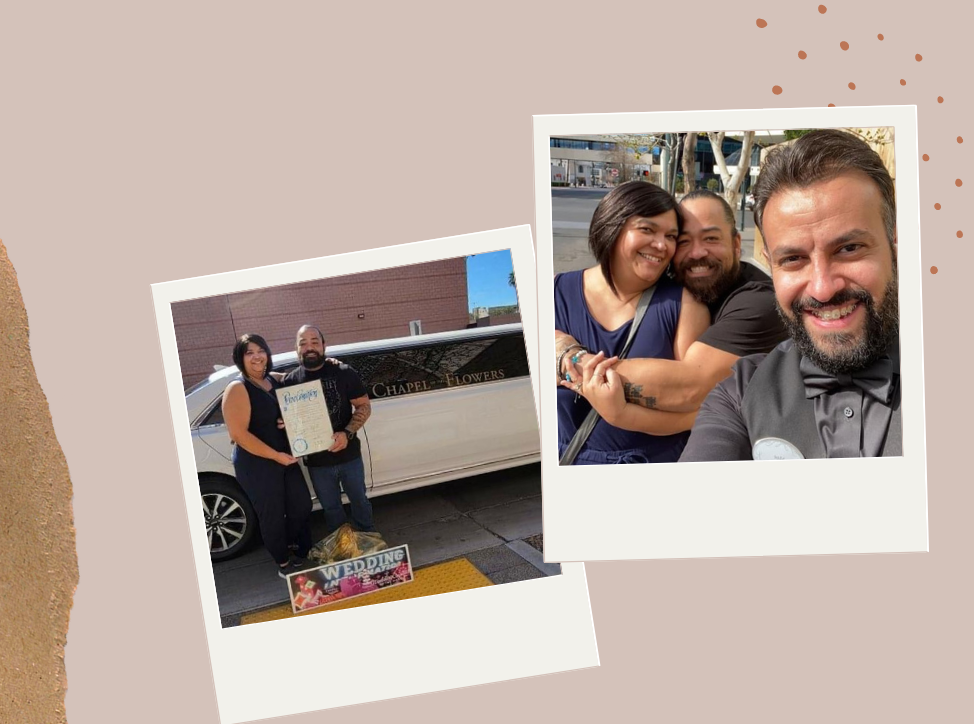 The couple had no idea that Chapel of The Flowers had arranged to surprise the 5 millionth couple with a ride in STYLE!

We were fortunate enough to capture a photo of Mayra and Luis in front of our Married in Fabulous Las Vegas Sign: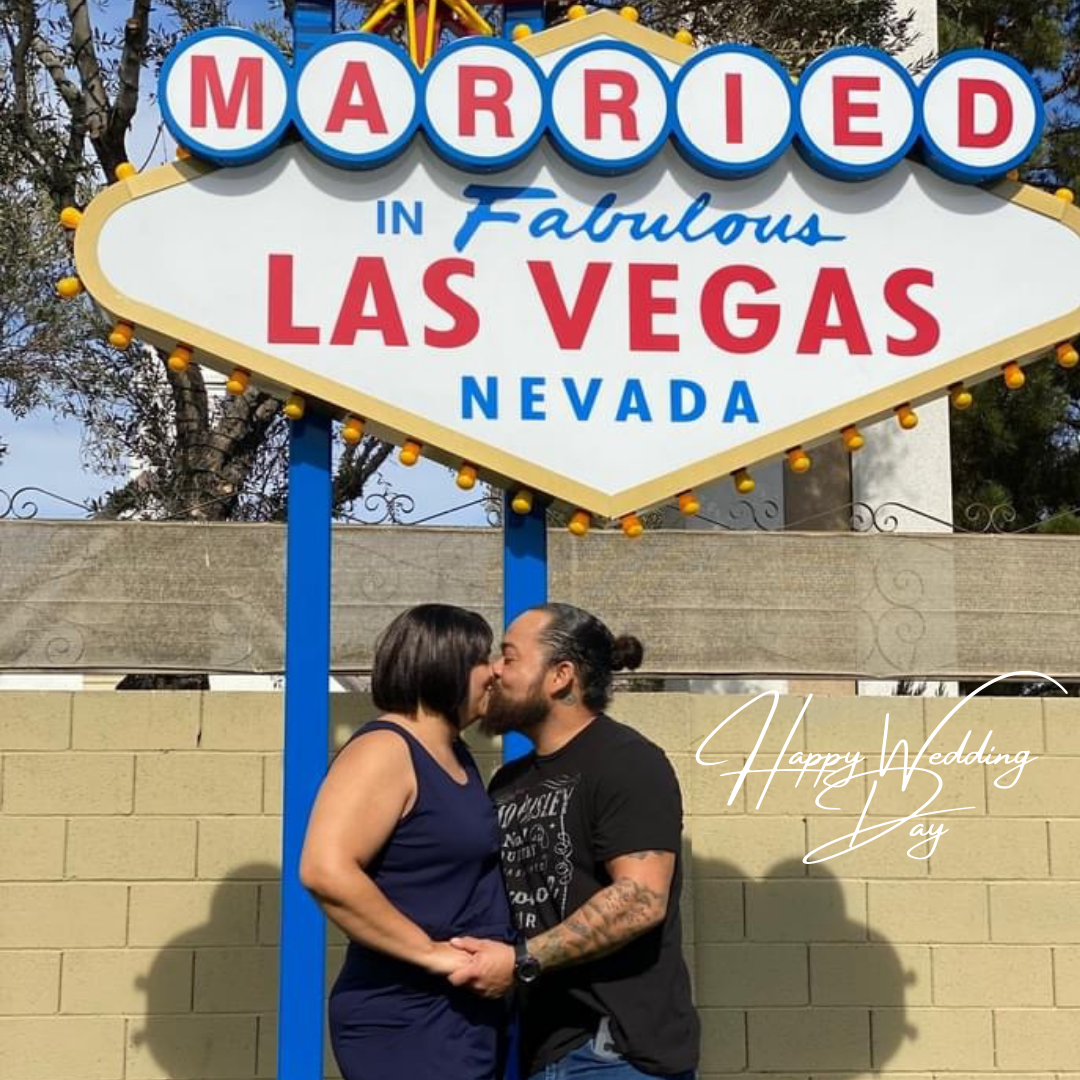 From all of us here at Chapel of the Flowers we are CELEBRATING YOU and toasting to you and your love story.

Thank you for being a part of the over 5 million love stories created here in Las Vegas, in the city we love so much!