There are hundreds of Las Vegas wedding venues to choose from, so which is the right wedding venue for your Vegas wedding? Many chapels on the Las Vegas Strip offer the "Viva Las Vegas" style wedding experiences with drive-thru weddings and cheap packages. If you are looking for something more elegant and classy than your "typical" chapel… Chapel of the Flowers provides the glamorous wedding experience that other chapels just can't compare to. Our world-famous chapel offers affordable wedding packages with a variety of luxurious locations and exceptional amenities!
Chapel of the Flowers is the most reviewed stand-alone wedding chapel in Las Vegas with thousands of reviews, numerous awards and nearly 60 years of planning weddings on the iconic Las Vegas Strip.
TripAdvisor: Ranking in the Top 10 Attractions in Las Vegas
"Just wonderful"
Got married at the Chapel of the Flowers on April 12th 2016. Not many times you can say something is perfect – but they were. All the staff members were attentive and personal, and everyone seemed to be enjoying their day. I genuinely felt happiness and warmth from everyone at the chapel.
I chose a Vegas wedding as I liked the efficiency of the weddings but wanted something that also had class and felt like a mini version of a big wedding – and this is exactly what I got with the Chapel of the Flowers.
They were extremely efficient and managed every step perfectly, everything was taken care of and it was completely stress free.
– Jonlan from Leeds, United Kingdom (Reviewed: 4/20/2016)
TheKnot.com: Best of Weddings Hall of Fame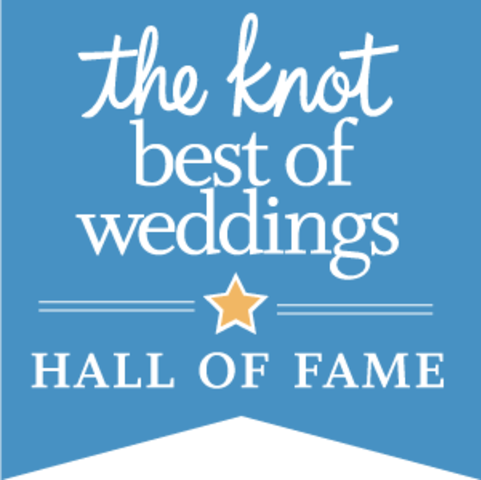 "Fairytale come true"
We began this journey not knowing what to expect. However I had a wonderful wedding planner who easily accommodated requests and various upgrades. We chose a larger wedding package which I would recommend to any bride considering wanting to capture the essence of a Vegas wedding. Having a one-stop shop for photo, flowers, and ceremony was easy. The officiant came in and spoke with both of us moments before the wedding to get a feel for both of us and make our wedding amazing. Our photographer was amazing. I was so happy we upgraded to the larger photos because now I have so many treasured moments.
– Cynthia M (Reviewed on 11/29/2015)
Wedding Wire: Couple's Choice Award 2016
"5-Star Rating"
Very organized! I had my hair, make-up, flower arrangements and tux's coordinated through The Chapel of Flowers. I was skeptical since I live out of stated and worried it would turn out differently than what the website showed. The hair and make-up team was fabulous and the roses were absolutely beautiful. I was able to enjoy the special moments created that day because it was all handled for me by the friendly professional staff. Great job!
– Rachel (Reviewed on 03/14/2015)
>Google: 4.6 Stars with 97 reviews
"5-Star Service"
Incredible experience!!! They made the planning, preparation, and execution so easy. The wedding planner stayed in contact with us and reminded us of certain milestones in preparation. We selected the video broadcast option and our families were able to view the ceremony afterwards. Our planner helped us find a reception venue and took care of all the arrangements. They even helped us to coordinate decorating the room. The Chapel staff made our day a classy and memorable occasion. I would definitely recommend using Chapel of the Flowers as your wedding experience.
– Dev Jenks (Reviewed on 4/6/2016)
Let our team of wedding professional design the wedding of your dreams! Chapel of the Flowers wedding planners (included in all wedding packages) can be reached via email marryme@littlechapel.com or by phone 1-800-843-2410 (UK 020 3286 5662).