Valentine's Day is the perfect day to propose to the love of your life. There are a bazillion ways to propose and now there are even services to help you. From a simple proposal to an extravagant day of excitement, you want to plan a proposal that reflects your relationship and a day that neither of you will ever forget. Here is a few do's and don'ts to keep in mind as you plan your Valentine's Day proposal.Let's start with the DO's
DO build anticipation.
 Valentine's Day is a popular day for marriage proposals so she might be expecting one. You can use this to build her anticipation. The excitement and wonder she feels leading up to what you have planned for the day will add to the flood of emotions when you pop the question.
DO include family.
 It's not just about asking dad for permission anymore. If your bride is close to her family and you are close to yours, include them in your proposal plans. They can be a great resource for ideas and be a diversion for her if you need one.
DO hire a personal chef instead of going to a restaurant.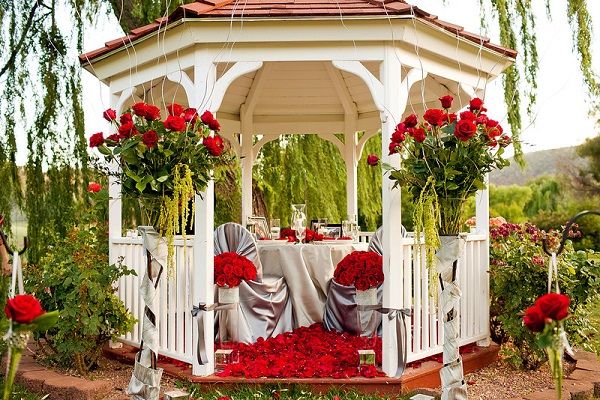 A rooftop, a meadow or your beautifully decorated apartment could make a perfect location for an intimate Valentine's Day proposal. A meal created by a personal chef, with a menu of the favorite foods you both enjoy, is a perfectly romantic Valentine's Day proposal.
DO capture the moment with lots of pictures.
This is especially easy to do if you include friends and family, but if you don't, in the age of selfies it isn't hard to snap a few as the special moment unfolds. Concerned about ruining the mood of your Valentine's Day proposal? A selfie can be intimate and a bigger regret might be not having a couple of shots of this special moment.
Now for the DON'Ts
DON'T not have a plan.
A good plan takes stress out of the day. There are a lot of websites that share advice on making a complete plan for your marriage proposal. There are even event planners that will plan your proposal with you and help you carry it out. One of those sites is: How He Asked.
DON'T pretend you're not doing anything.
 This goes back to the idea of building anticipation. Building anticipation creates positive emotions. If she thinks you're doing nothing for Valentine's Day she's going into the day feeling pretty down.
We'd love to hear about your Valentine's Day proposal! Let us know in our comments section. When you're ready to plan your dream Las Vegas wedding, we're here to help.