Hugely popular and earthy bohemian weddings have been all the rage the past couple of years, and there are no signs that the boho-chic wedding trend will be slowing down. Creating this casual wedding theme can be easy and fun.
So what are boho-chic weddings? Think gypsy and free-spirit, kind of like a well-groomed hippy. You can expect a bohemian wedding to have an artisan feel with wildflowers and variety of textiles. (Photo Credit: Rachel Hayton Photography)
Bohemian Themed Wedding Ideas
Boho-Chic Wedding Invitation

Start to create the feel of your wedding with wedding invitations and save the dates. Many paper company's offer invitations with an earthy tone. (Photo Credit: Etsy)
Some even offer invitations that were made with recycled paper and are biodegradable that can be planted in your yard to create a flower garden.
Woodland Wedding Location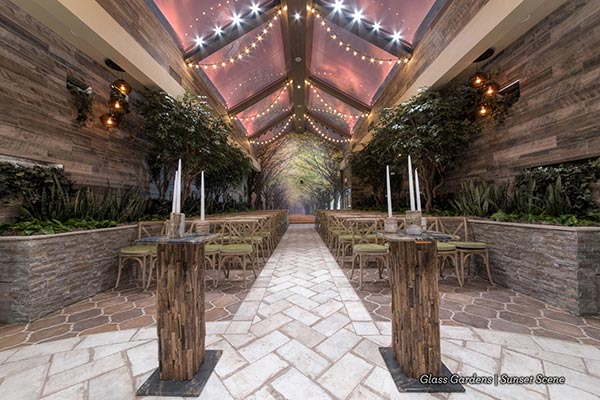 Picking a venue for a nature-inspired wedding can be tough in certain parts of the country. Whether you pick an ethereal outdoor garden or woodland location, your bohemian wedding location should be all about nature. Chapel of the Flowers has an indoor garden wedding venue called the Glass Gardens, which is ideal for a nature-inspired ceremony.
Boho Wedding Dress

Think love, peace, and happiness while picking out your wedding dress and suit. These weddings are inspired by the free-love ideology of the 70's and Woodstock.
Bohemian brides will normally wear a lightweight sleeve dress with lots of lace. (Photo Credit: Josh Gruetzmacher)
Boho Groom Attire
Boho grooms don't take the 70's style too literal and opt for more casual clothing instead of tie-dye and bell bottoms. (Photo Credit: Jessica Charles Photography)
Organic Wedding Flower Arrangements

Non-conformist and minimalist, hippy-inspired weddings will have tons of wedding flowers that appear to be hand-picked from the fields.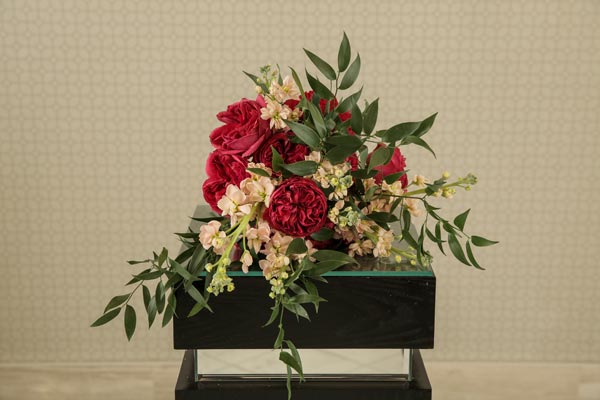 Big and bold bridal bouquets that look freshly picked from the garden.
Wearing dainty berries and baby's breath in your hair can also bring that earthy element to your wedding day look. (Photo Credit: Anna Roussos)
Bridal bouquets and floral décor will look like wildflowers. (Photo Credit: Ellie Gillard Photography)
Garden Wedding Decor

Don't expect a fancy 4-course meal at the wedding reception. Boho-chic wedding receptions are more casual in the overall look and feel.
With a "mother nature" vibe you can make place cards using agate stones or gems. (Photo Credit: Etsy)
The reception décor can be as simple as putting a couple of daisies in a vase. (Photo Credit: Deer Pearl Flowers)
Let your love grow! Offer wedding favors to your guests that they can take home and plant in their back yard. (Photo Credit: Andie Freeman Photography)
Leave your mark on earth with your bohemian wedding and make sure you have a wedding planner to help create your boho-chic wedding. Contact our team of wedding planning experts today to start designing your free-spirit ceremony in Las Vegas.  There's a wedding chapel with your name on it, and a Las Vegas wedding package you'll treasure forever.