There is no special day complete without exceptional memories. So how do you ensure those memories are captured on your wedding day? By booking a photo session with one of our fabulous photographers! From the minute you step out of the limo, your photographer is right there snapping away.
Every moment, from check-in to first kiss as husband and wife is captured to be remembered.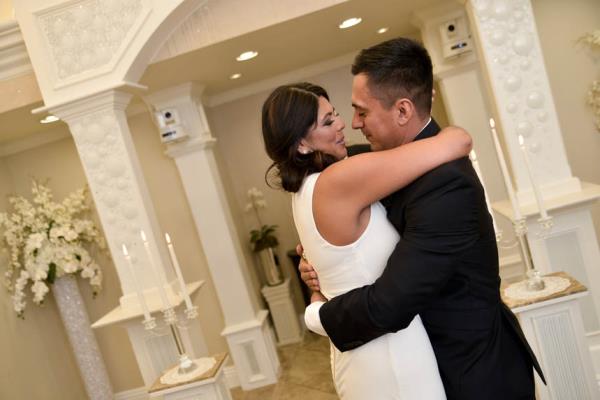 During your posed photo session you will take photos on our beautiful chapel grounds. With locations such as the illuminated Crystal Canopy, serene Reflection Falls, or marble Veranda, you are sure to walk away with photos you cannot wait to show off! We even have a photo studio that can be used during photo sessions that give more of a traditional yet elegant option.
The Gazebo and Glass Gardens are perfect backdrops for creating stunning photo memories of your big day.
Whether you only stay for a session on the chapel grounds or enhance your package with an off-site photo shoot on the world-famous Las Vegas Strip, our professional photographers will bring your wedding day to life for years to come.
Two eyes are better than one, so why not add a lifestyle photographer to illustrate your special day? Lifestyle photographers capture the intimate, photo journalistic perspective of what's happening behind-the-scenes during a photo session.
Be sure to check out our photo packages to get the most out of our award-winning photography!
We are offering amazing discounts on our most popular sessions this season.
Contact a Wedding Planner today for more details or to book.