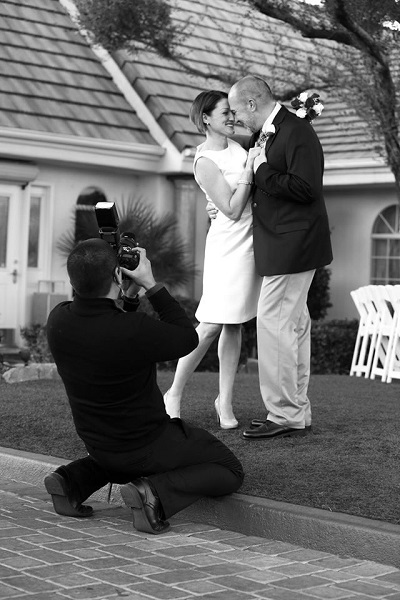 Wedding day photographs will be the most viewed photos of a couple's life together. We share them with our friends, family and children. They are what connects us for generations to come. This is why your wedding day photographer is one of the most important decisions you make on your special day. You can have complete confidence at Chapel of the Flowers because we have award-winning Las Vegas wedding photography that gets rave reviews over and over again.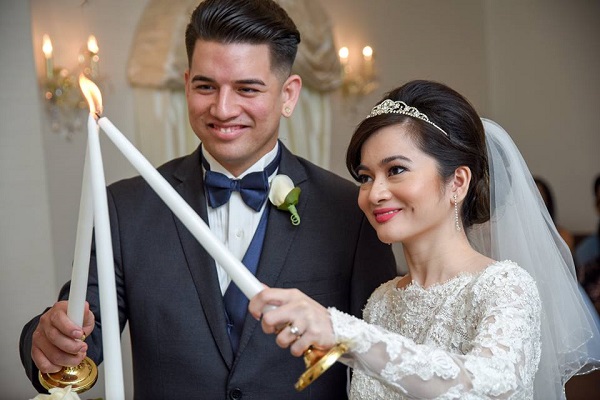 Chapel of the Flowers' photographers have a way of disappearing in the midst of your wedding ceremony, yet coming away with the most intimate and special moments of your day captured for a lifetime. You will be thrilled with your images because our photographers are professional and creative.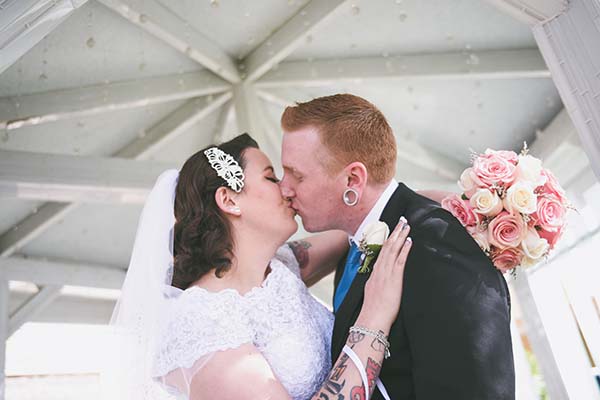 "Our photographer Andreo was absolutely fantastic, me and Bob aren't people that really like to get our photos taken but he made us feel really at ease and we couldn't be more happy with the end results!!" Trip Advisor review by Carrie (pictured above with her husband, Bob)
Andreo is one of our award-winning photographers that has experienced a Las Vegas wedding at Chapel of the Flowers himself. He understands the importance of capturing the memories of a wedding day first hand. In reading about Andreo's Chapel wedding, you learn his love for people and photography give him the desire to capture the most important moments of a couple's wedding day. We are proud that each of our photographers feel just an Andreo does, and it shows in every beautiful photo they take.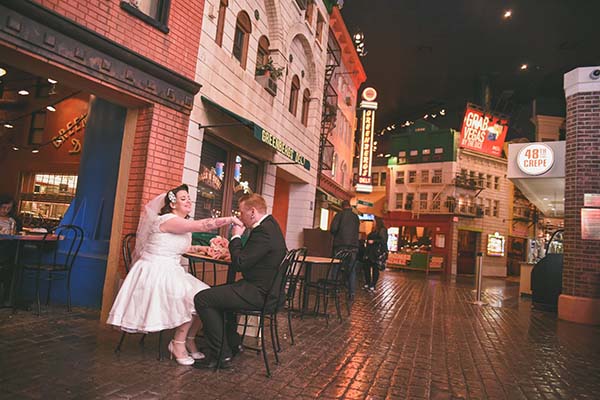 Chapel of the Flowers' all-inclusive wedding packages make it easy to choose the perfect combination of venue, photography, floral and ceremony essentials, at a price that fits perfectly within your budget. You can customize your wedding package with photography add-ons such as an extended photo session, a lifestyle photo session that captures every emotion and nuance of your day, or an off-site photo shoot at one of three spectacular locations, the Las Vegas Strip, Nelson's Landing or Valley of Fire.
Get in touch with a Chapel of the Flowers' wedding planner today to start planning your dream Las Vegas wedding and ask about all of our award-winning Las Vegas wedding photography options: (Local) 720-735-4331, (Toll free) 1-800-843-2410, (UK) 020 3286 5662, or marryme@littlechapel.com.