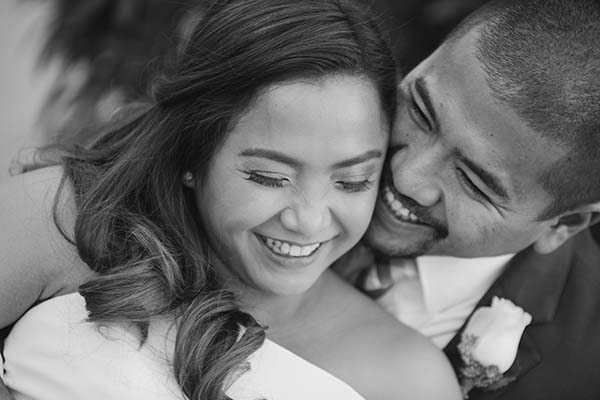 Andreo is a photographer of our award-winning wedding photography team. His love of photography and people naturally led him to a career in photography. Although he says if you had asked him 10 years ago if he would be a part of such an important element of a couple's wedding day, he would have laughed. So you can only imagine when Andreo married the love of his life, Kathz, on November 22nd in the Glass Garden at Chapel of the Flowers, we were over the moon with excitement to host their Las Vegas wedding.
Andreo and Kathz met at the University of Philippines several years ago at 2am in a local bar. Kathz wanted Andreo's beer and he politely offered to buy her another one, but she still wanted his. A spark was ignited at that moment but they lost track of each other for 7 years until Andreo found her on Facebook.  They finally met up again in person when Andreo returned home to the Philippines for the University Fair and the rest as they say… is history.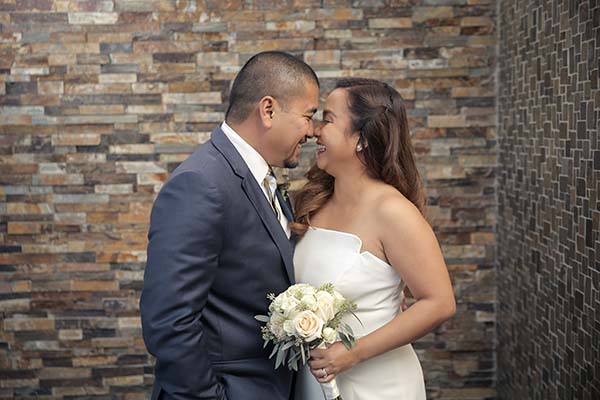 After 3  1/2 years of dating, Andreo and Kathz took a trip of a lifetime to New York City. On this memorable trip in April 2013, Andreo got down on one knee at the top of the Rockefeller Center with tears in his eyes and asked Kathz to marry him.  Of Course she said, "Yes".
Newly engaged and living apart, the two love birds met up in Paris for a week long trip to celebrate Kathz's 30th birthday. Their love of traveling has made for some fabulous memories over the years together, but Andreo's favorite memory with Kathz was made in Paris. Touring the city and taking in the views (while getting lost), made for some unforgettable moments (seen below).
Even though Andreo and Kathz enjoy traveling, living in two places wasn't working out. After being engaged for 2 1/2 years, Kathz finally made the move to Las Vegas three months ago to start the next chapter in their epic love story.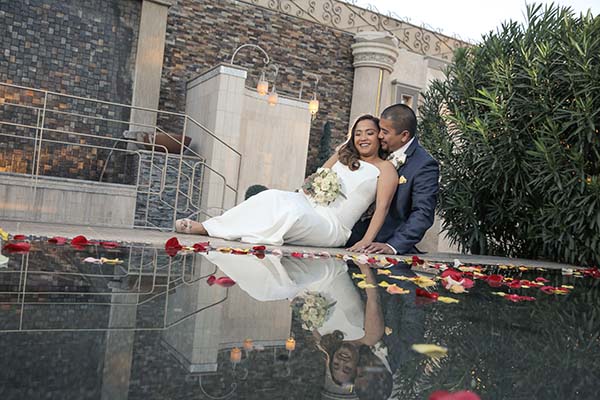 The wedding day had finally arrived. Full of emotion, Andreo anxiously made his way to the Chapel listening to Pearl Jam (which Kathz would be walking down the aisle to moments later).  Arriving at Chapel of the Flowers and seeing the Glass Garden filled with "familiar faces that I love was amazing." From that moment on, the day was a blur of happiness and love for the newlyweds.
Our wedding photographers made sure to capture every intimate and candid moment of Andreo and Kathz's wedding day.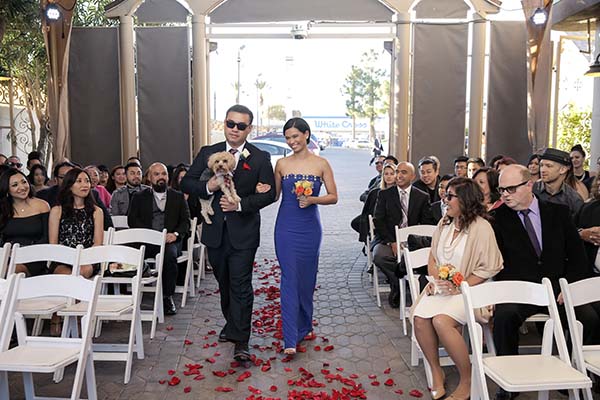 The wedding processional adorned with a red rose pathway.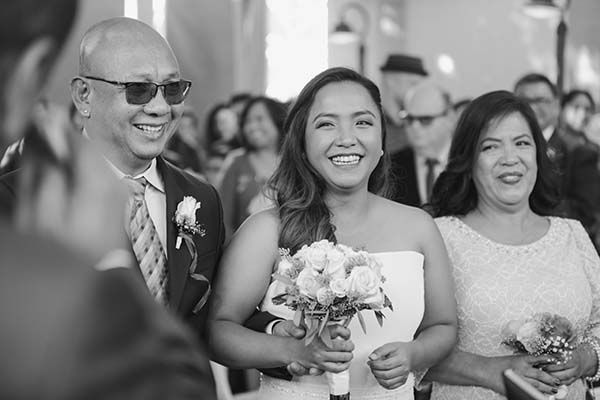 The blushing bride with her adoring parents.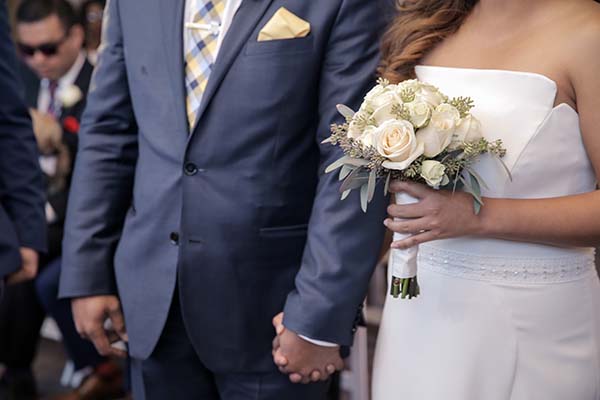 Kathz's custom bridal bouquet with white roses and eucalyptus.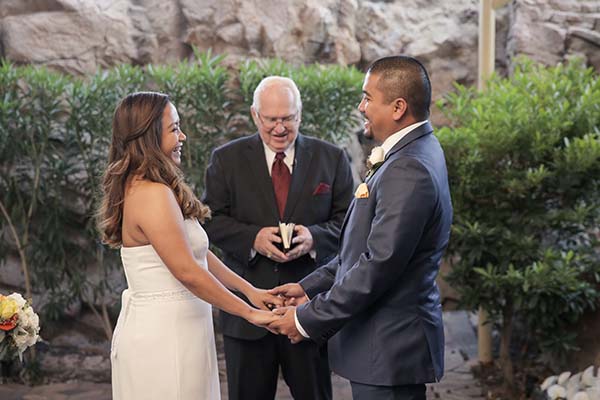 Beaming with love! A special candid ceremony moment.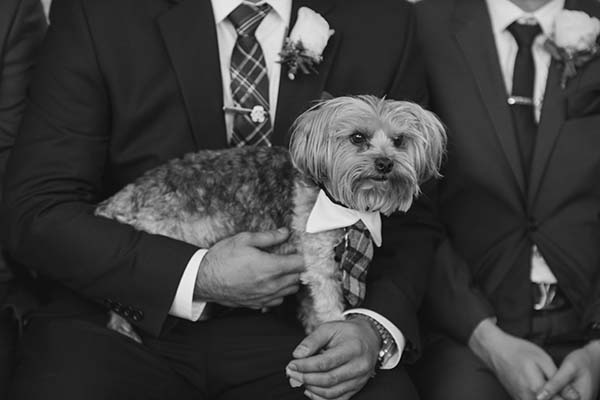 Most important wedding guest, Mr. Boo (Andreo and Kathz' adorable dog).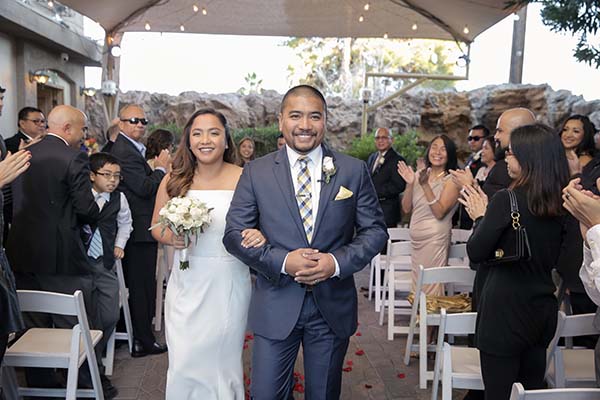 Husband and Wife!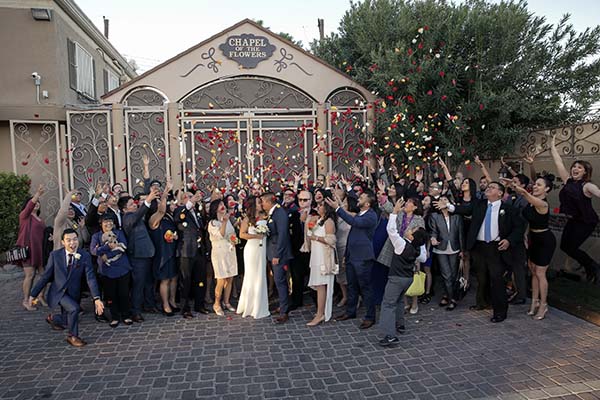 Amazing "Flower Shower" with family and friends.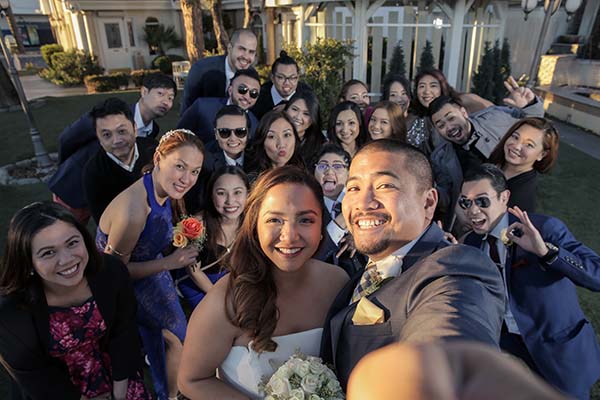 Congratulations to Andreo and his gorgeous new wife, Kathz. We couldn't be more proud of you both. Wishing you a lifetime of love, health and happiness!