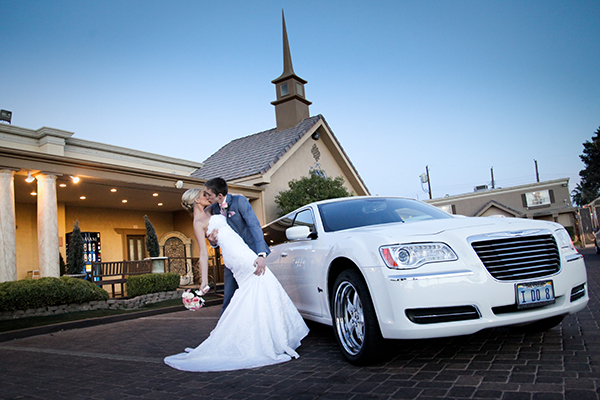 Your chariot awaits on your Las Vegas wedding day with a Chapel of the Flowers limousine. Encompassed in the luxury of one of our 2013 Chrysler 300 super stretch limos, you can be transported anywhere in the utmost of comfort. From obtaining your marriage license before the wedding to your photo viewing session a day or two after your wedding day, Chapel limousines can provide transportation for it all.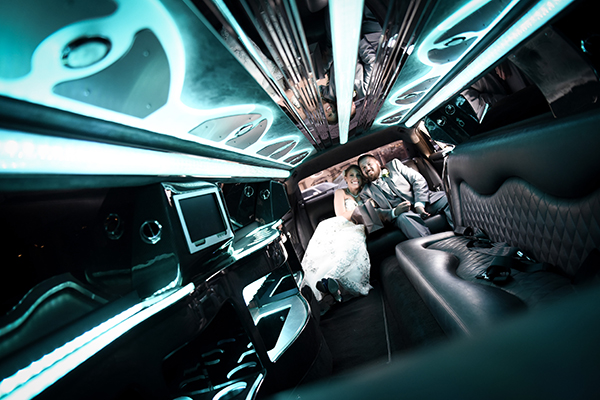 The state of the art interior of Chapel of the Flowers' limousines offers our couples the enchanting ride envisioned on your dream wedding day. Our top-of-the-line limousines seat up to 8. They are upgraded with the best lighting and music packages, including four LCD flat screen TVs with DVD players. Whether you want a quiet drive to your wedding ceremony or the reception to start in route to your reception venue, our limos can provide any atmosphere you desire.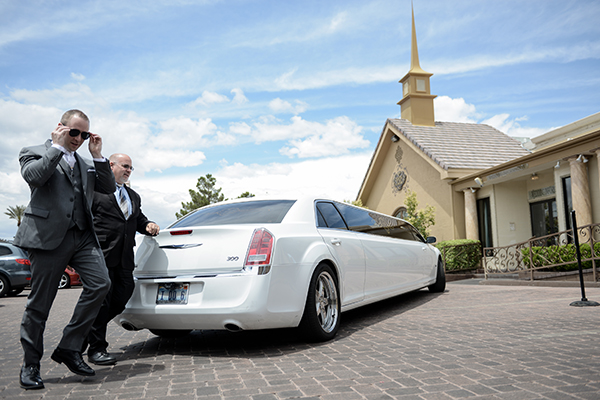 Chapel of the Flowers pride ourselves on the professionalism and friendliness of our staff and our chauffeurs are no exception. They enjoy making your day as comfortable and stress free as possible for you. It is their pleasure to pick you up anywhere on the Las Vegas Strip or in the downtown area and deliver you as arranged with your wedding planner for your complete wedding experience.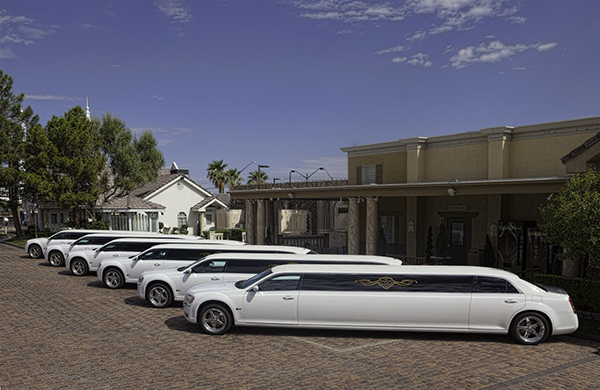 With Chapel of the Flowers Las Vegas wedding limousines courtesy round-trip services are included in most of our Las Vegas wedding packages. Additional limousine transportation may be arranged with any of our limousine options for convenience. Ask your Wedding Planner about the additional limousine services you desire today.
Chapel of the Flowers
1717 Las Vegas Blvd. So.
Las Vegas, NV 89104 USA
Local 702-735-4331
Toll Free 1-800-843-2410
UK 020 3286 5662
Fax 1-702-735-4494