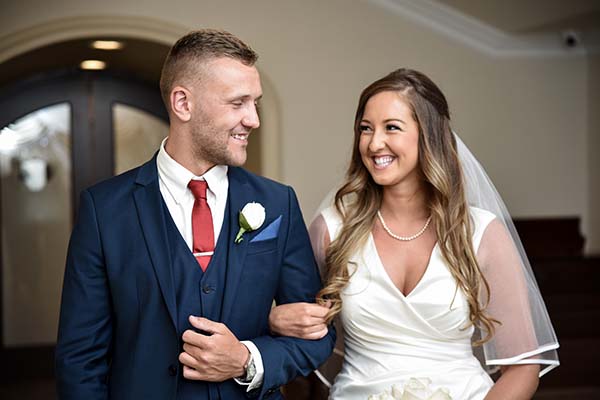 At Chapel of the Flowers we saw some of the best in wedding trends of 2015 on our brides and grooms.
Here are our Chapel Las Vegas wedding favorites:
Wedding Dress Trends: Midriff bearing – Off-the-shoulder – Boho – Corset – Color – Tulle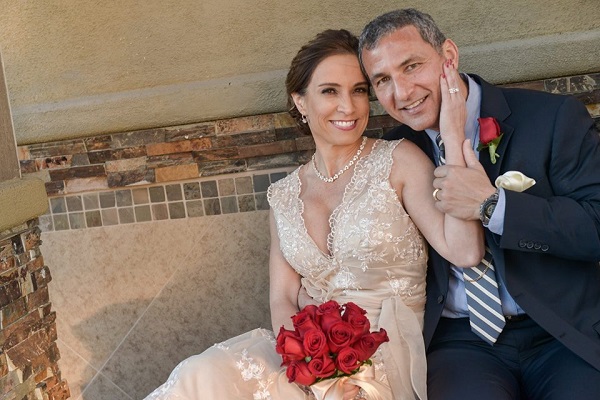 This Chapel couple used color to perfection; The soft champagne color of the bride's dress is picked up by the stripe and pocket square of her groom.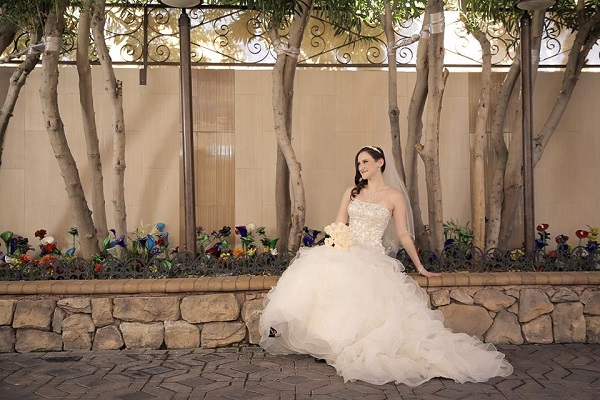 The billowy tulle of this bride's skirts was perfect for her fairytale Glass Garden wedding. 
Floral Trends: English Roses – Peonies – Dahlias – Ranunculus – Greenery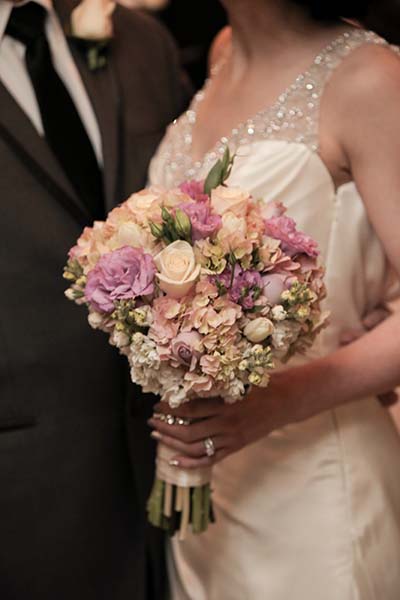 A perfect English rose bouquet wrapped with a touch of bling was handcrafted by our talented florists at Chapel.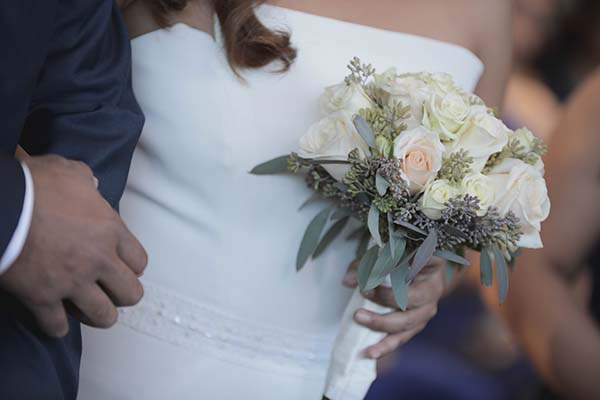 We loved the simplicity of this English rose and lavender bouquet. Not only does it look dreamy it smells dreamy too. 
Bridal Hair Trends: Hollywood glam – Half up-half down – Tiny flowers in the hair – Up-do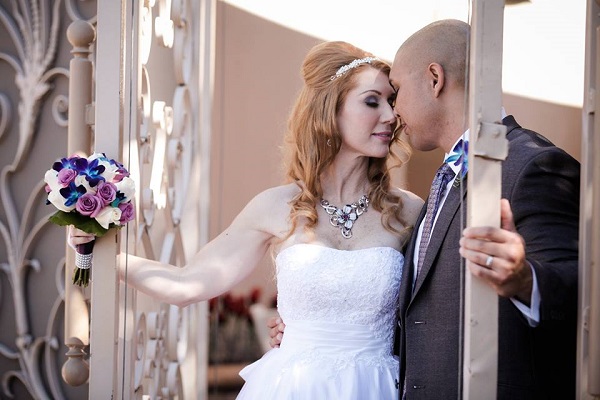 A veil… A tiara… The half up-half down was the most popular trend in hair at Chapel of the Flowers.
Ring Trends: Halo – Rose gold – Colored diamonds and gemstones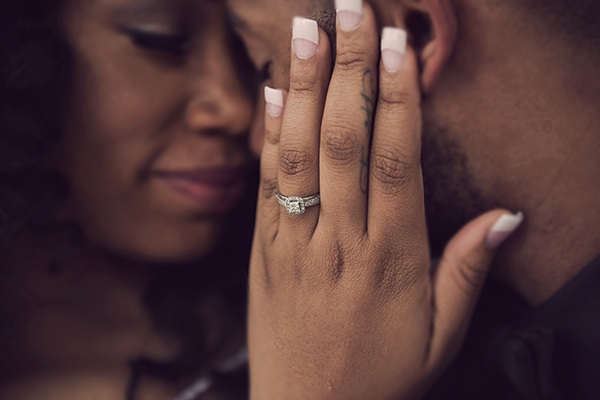 "You are the center of my universe." With sentiment like that behind her ring, this bride can't help but have a full heart and love the extra sparkle of her halo diamond ring. 
Rustic Wedding Trends: Cowboy boots – Denim – Personalized signs – Natural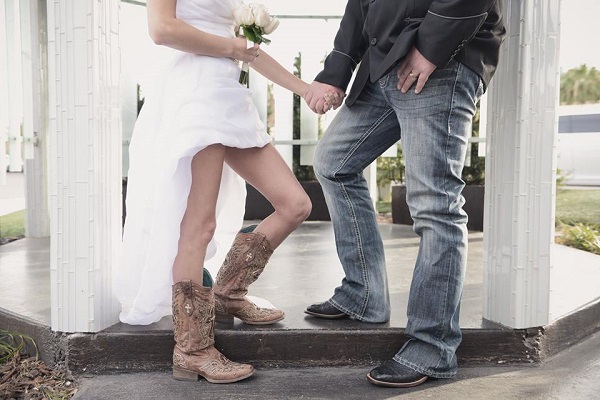 A high low dress was the natural choice to show off the bride's boots for this couple's rustic wedding.
Check back next week when we share the upcoming Wedding Trends for 2016. We hope to see your take on the new wedding trends at your Chapel of the Flowers Las Vegas wedding in 2016.
Until then…
Happy New Year!