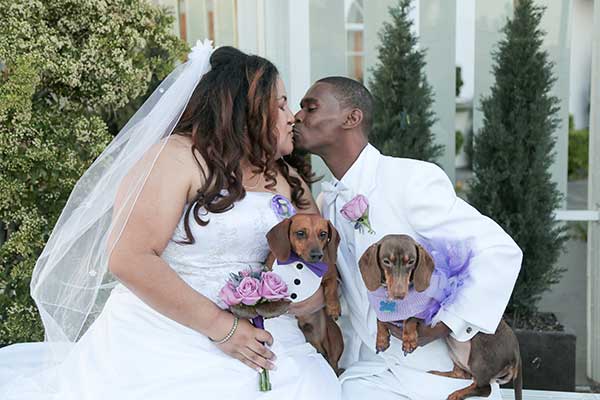 Looking to get hitched in Las Vegas with all your family and friends…including your dog? Many wedding venues in Las Vegas have rules about allowing pets on property, so make sure your favorite wedding chapel allows "Fido" to attend your wedding.
Top-rated Chapel of the Flowers has been welcoming dogs and cats at Las Vegas weddings for many years. They work with each couple to make sure the family pet is a part of their special day.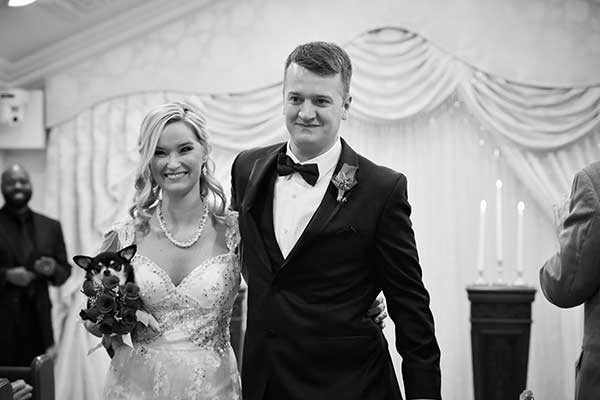 Of course, when bringing a your furry friend expect some unscripted bloopers (like accidents) to happen. To avoid these mishaps, couples should work with their dog or cat to make sure they're socialized and trained to handle going out in public. Being on display as a ring bearer or flower girl during a wedding can be stressful (even for humans).
The wedding planners at Chapel of the Flowers, can assist you with all the details when planning a chapel ceremony with your pooch or feline.
 Other Pet-Friendly Hotels and Activities in Vegas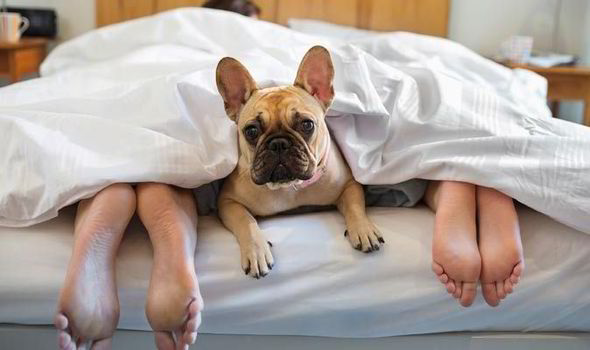 STAY | There are eight Caesars Palace properties that are pet-friendly with an additional deposits. You can read more about their policies and book your Pet Stay Room here.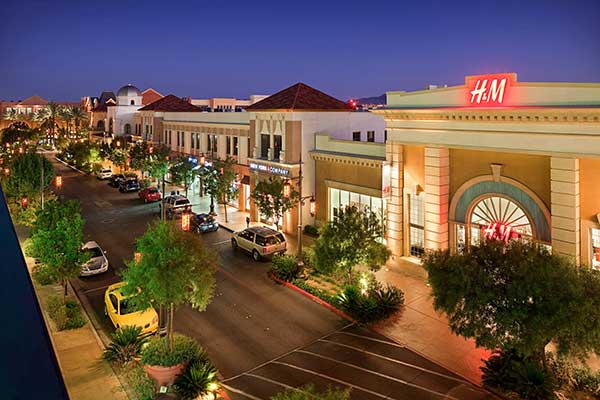 PLAY | A doggy hot-spot in Las Vegas is Town Square, just south of the world-famous "Welcome to Las Vegas" sign. This outdoor shopping center offers pet-friendly parks with "Doggie Bars", pet friendly stores and restaurants that allow pets.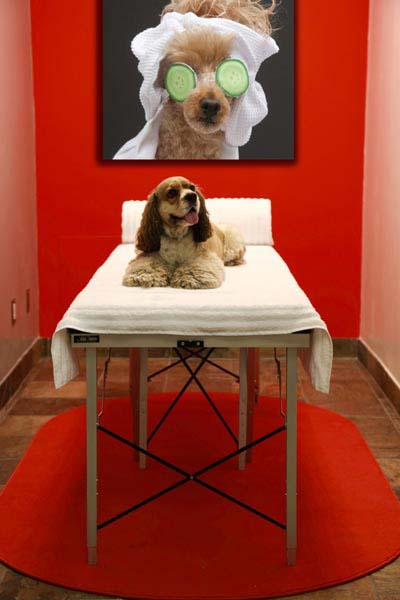 RELAX | Life is ruff sometimes…why not treat your loyal companion to a day at the spa. Luxe Pet Hotel is located less than a mile from all the 5-star Las Vegas resorts. They offer upscale amenities that will make you wish that you were a dog for a day. From spa services to outdoor play areas with cabanas and pools, this boutique dog and cat hotel offers the ultimate luxury for your furry family members.
Celebrate your love with a pet-friendly Las Vegas vacation and while you are enjoying your stay; tie the knot or renew your vows at Chapel of the Flowers. If you are interested in a pet-friendly wedding, contact our planners via email at marryme@littlechapel.com or toll free 1-800-843-2410 (020 3286 5662)