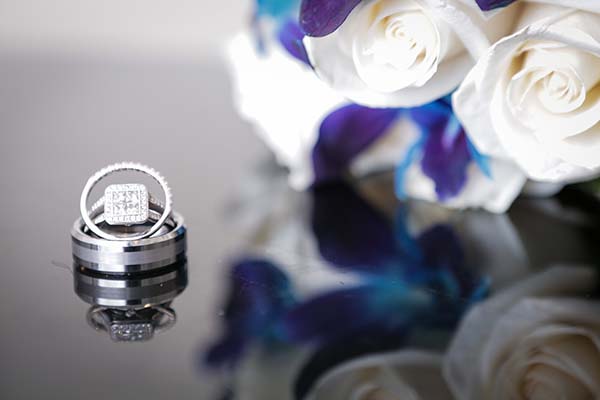 No beginning. No end. A gateway to endless possibilities. Our award winning photographers are experts at capturing every nuance of your day and that includes your stunning rings. These are just some of the gorgeous circles of love we have seen at the Chapel lately.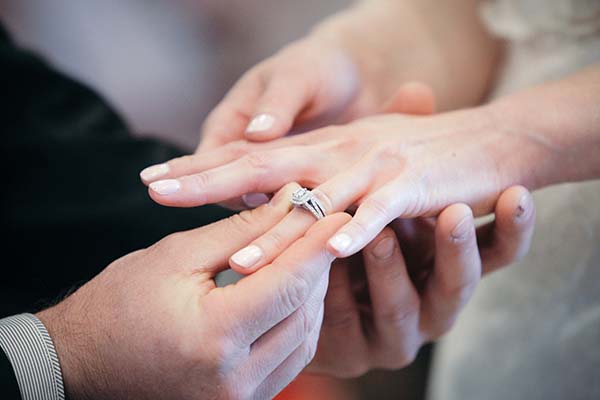 The halo diamond engagement ring symbolizes that you are the center of your loved one's universe. The double halo is the most modern halo design for the bride who can't have enough bling.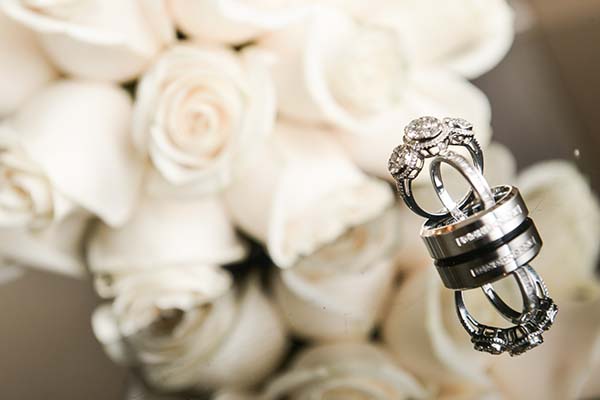 The three-stone diamond engagement ring has several points of meaning for couples. It most commonly symbolizes the past, present and future. Some couples choose the three-stones for friendship, love and fidelity. Still another interpretation of the three-stones is the faith-based representation of the Trinity.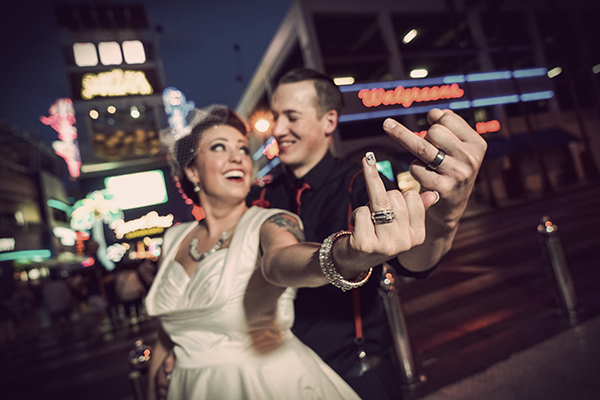 We love this trend-setting stacked wedding ring. The symmetry of two bands surrounding a bride's engagement ring is all the fuss in jewelry trends today. We had so much fun with this couple and their huge sense of style.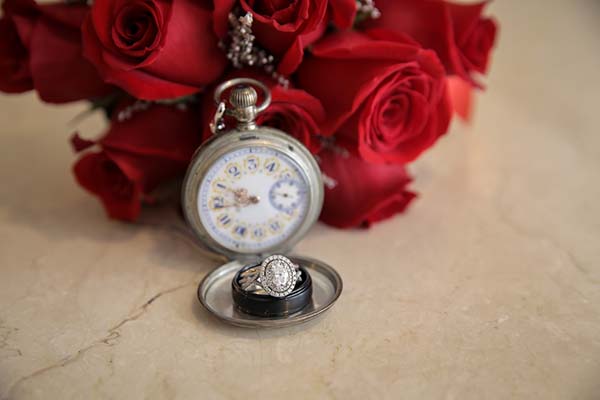 The couple who chose this vintage and timeless halo engagement ring design incorporated family history into their day. Such a beautiful sentiment of life long love and family ties.
We can't wait to help you plan the day you put it on her finger. Your Chapel of the Flowers wedding planner is waiting to help you today. Wedding planners can be reached via email info@littlechapel.com or toll free at 1-800-843-2410 (UK 020 3286 5662).