Kourtney Kardashian Married Travis Barker
Kourtney Kardashian and Travis Barker are the newest celebrity couple that got hitched in Las Vegas. Congratulations to the newlyweds on their Las Vegas wedding! Chapel of the Flowers shares more details about their nuptials in the "Wedding Capital of the World."
Kim Kardashian and Travis Barker's Las Vegas Wedding
Celebrities have all the money in the world, and time and time again they choose Las Vegas to "tie the knot." This is why Las Vegas is the Wedding Capital of the world!!
Because FOREVER HAPPENS HERE.
In Las Vegas your ceremony can be over the top and elegant with all of your family and friends at a gorgeous backdrop like Valley of Fire, or it can be something way more intimate like when Kourtney Kardashian married Travis Barker in a cute little chapel with Elvis pronouncing them husband and wife.

All of us at Chapel of the Flowers see how much you value your commitment to one another, and we are thrilled that you chose to be a part of the tradition of over 5 million love stories that have taken place in Las Vegas.
And while this ceremony was more of a commitment ceremony (or done without a marriage license) we thought it would be fun to imagine what Kourtney's ceremony might have looked like on our property.

We interviewed one of our employees who is a big Kourt/Kardashian fan to see what she thinks Kourtney might have chosen to do when planning her wedding here at Chapel of the Flowers.


Las Vegas Wedding Ideas
Q: What venue do you think she would've chosen?
A: Without a doubt, I could see Travis and Kourt looking like the absolute Rock Stars that they are in our Magnolia Chapel.


Q: What would her wedding bouquet look like or what type of wedding flowers do you see her having?
A: Knowing her love of black and turquoise here's what I see…


 
Something like this…maybe lighten up the flower color a smidge as this is more of a teal color, to look more turquoise but I can so see her rocking this bouquet down the aisle.

Q: What about the wedding dress?? You can't forget the Dress!!! What dress do you see Kourt saying "YES!" to?
A: This dress might be extremely affordable…because it was found on www.promstyle.com, but I feel like a design similar to this would show off all of Kourt's amazing curves.
Travis is one lucky guy!!!

Q: Kourtney has a stunning engagement ring from Travis already, but what do you think her wedding ring looks like?
A: I would love to see her get something with Turquoise in it:



Q: Would Travis want to be a romantic and get Kourt her own limo so he wouldn't see her before she was walking down the aisle?
A: Of course! I believe they would still keep to the tradition and use our first look service that we offer. I could just see Travis getting a little choked up as Kourtney was beaming in that jaw-dropping dress we shared above.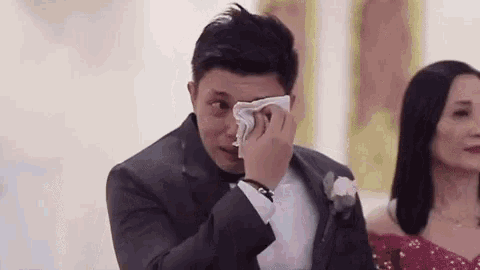 Q: What type of wedding cake do you see that would cohesively go with all we've discussed thus far?
A: I see something like this, but keeping to the teal/turquoise color scheme we've married together with the bouquet and ring.

Chapel of the Flowers would love to host Travis and Kourtney on their next Vegas getaway and get their vision for their special day, but until then we will just have to imagine how beautiful Kourt would look with the crystal beaded curtains backdrop in our stunning wedding venue the Magnolia Chapel that could even be set to have a tint of teal/turquoise (**Something to keep in mind–when you book the Magnolia Chapel we have a special setting where we can turn the crystals to whatever shade a couple prefers).
On your next visit, Kourt and Travis lets at least get a photo of the two of you in front of our Married in Fabulous Las Vegas Sign!
For more information on wedding packages in Las Vegas, visit littlechapel.com and chat with a wedding planner today!