Sometimes there is not enough time in the day to get your work done. Wedding planning can take a lot of time and can consume every thought and action you do until your exchange your wedding vows. Whether you have a wedding planner or not, there are some time-saving tips to get stuff done while you are making the big bucks. See how you can plan your wedding from work (and not get fired).
How to Plan Your Wedding While Working
STEP 1:

Refresh Your Knowledge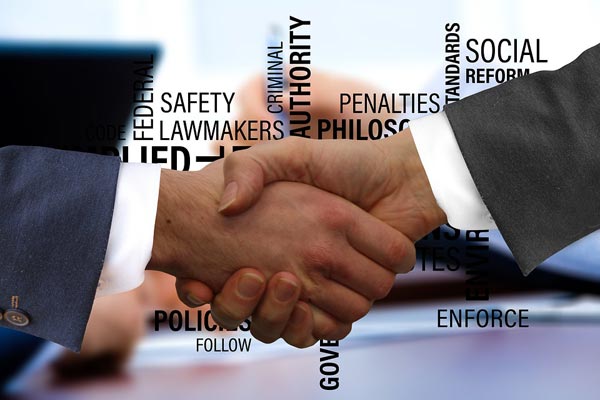 First, be aware of your company's policies; you don't want to overstep your boundaries at work. Don't let planning your wedding distract you from doing your work; you don't want to lose the job that gives you the income to pay for your wedding.
STEP 2:

Don't Plan Ever Hour of the Day
Don't overdo it! Somedays, you may need to 'sleep on' whether you should go with the Lilacs or the Lilies. Take a break from planning, here-and-there, and focus on something else — perhaps work.
STEP 3:

Manage Your Time
Best practice is to make sure you do all your wedding-related tasks off-the-clock (breaks and lunches). Take your breaks away from the desk and make your wedding related phone call or searches not in your workspace. If you have a DIY project you are looking to complete, go to the break room and finish your little arts and crafts project during your lunch.
Other Time Management Ideas:
 Get wedding song ideas during your work commute
Call your wedding planner during your 15-minute breaks
Set a timer if you are working on a project to avoid going over your lunch hour/ break-time
Get to work a little earlier, or stay late – if you have a hard time focusing on wedding planning when you get home. Use a little time before you clock in or after you clock out. It will also give you a quiet space for some much-needed, uninterrupted planning time!
STEP 4:

Use Co-workers' Knowledge
You probably know someone in the office that has got married. Try setting up a lunch date to pick their brain and get their advice on vendors, planning process, floral, etc. You don't always need the internet to have a conversation.
STEP 6:

Personal Email and Facebook Groups
The internet has really changed the game for wedding planning, especially at work. Most companies will monitor employees search history to see if they are slacking on the job, so it is best to save all the wedding-related searches for your personal smartphone. Facebook groups are a great way to communicate with local vendors and bounce ideas with other people planning their weddings.
You can send a quick email while waiting for your coffee to brew, or while your lunch to cooking in the microwave. On the Chapel of the Flowers' website, you can even chat with an agent online for a quick question that may pop-up during the day.
STEP 7:

The Little Details
We all have a little downtime at work, usually just a few minutes throughout the day. Have a notebook close to your desk to jot down random thoughts and ideas. You may be focusing on work, but it only takes a minute to write down a phrase you thought of to include in your wedding vows or an idea for something to search on Pinterest later.
Any expert will tell you planning a wedding all by yourself is the craziest thing will ever do, and it is best to hire vendors that are experienced and have knowledge of the wedding industry. By having a wedding planner — it will save you time, money, and make your planning experience less stressful.
Chapel of the Flowers provides wedding planners with every package to assist you will all your wedding planning needs. If you are looking to say "I do" in Las Vegas, speak with our planners today for a custom quote on a wedding package. Don't forget; your wedding is a once-in-a-lifetime event — make sure you plan it right!