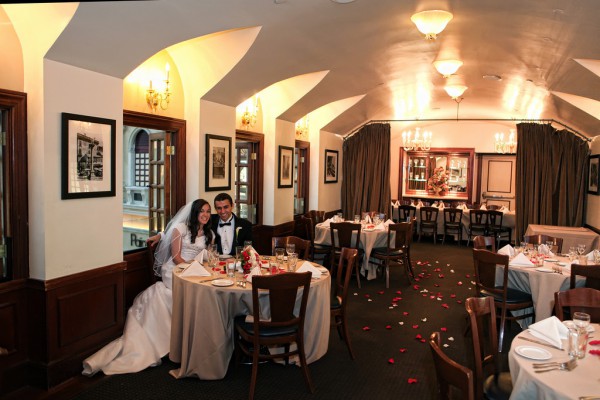 Just because you are having a small private reception in a posh Las Vegas restaurant, doesn't mean that you can't decorate your celebration space like a traditional wedding reception. Chapel of the Flowers is partnered with many restaurants that will allow couples decorate their tables and private dining rooms as if they were in a ballroom.
Many strip restaurants will host semi-private and private wedding receptions due to the number of weddings that happen in Las Vegas every year. Though there might be some limitation on décor and what the restaurant will allow, here are some ideas on how to personalize your restaurant reception.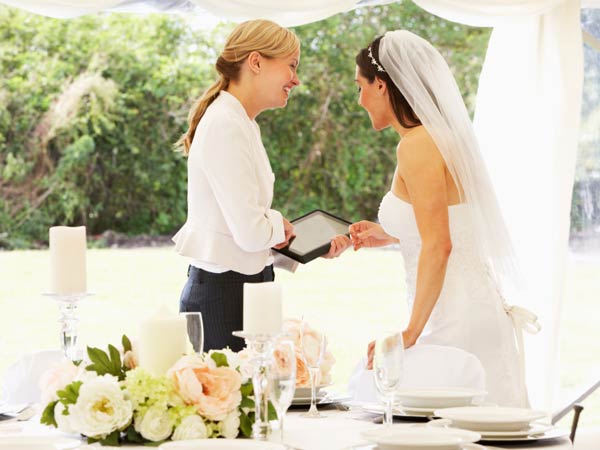 Pre-Planning Your Reception
Prior to purchasing your reception "décor", make sure you are in contact with the wedding coordinator at the restaurant to make sure they are able to meet your décor needs. You don't want to buy something and later find out that the restaurant will not allow a décor item.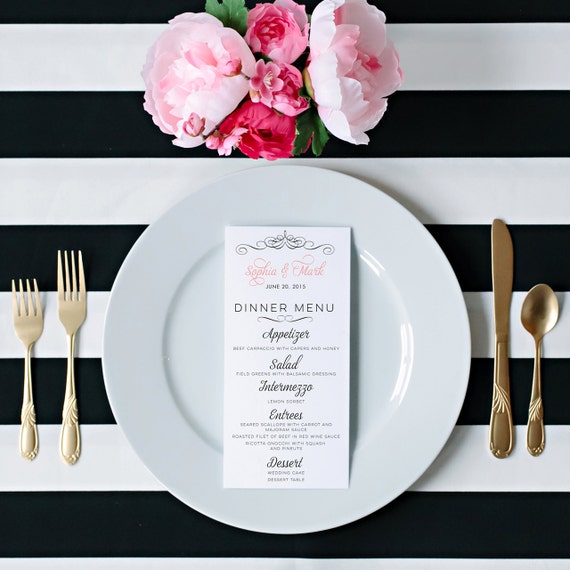 Menus
The restaurant will have you pick an event menu for your wedding. Find out all the details and order custom menus to be placed at the table.
Favors
Find favors that you can easily pack or have shipped to your hotel to bring to the restaurant location. Tip: See if the coordinator at the location can place these items at the table prior to arrival, if not just bring them along to hand out.
Centerpieces
Restaurants will typically have candles that couples can use as centerpieces. If the venue allows small floral centerpieces, you can arrange with the Chapel you wed at to arrange small centerpieces for your restaurant reception. Another creative idea, is to use framed engagement photos around the table or private dining room.
Wedding Cake
A majority of restaurants will allow you to bring in a small wedding cake. The coordinator at the location will let you know their policies and whether there is a cake cutting fee for bringing in your own wedding cake.
Guest Book
Don't forget to have your guests sign-in. Most restaurants can afford to let couples use a small table covered in basic linens for a sign in table. Tip: Get creative with your sign-in book and bring an item for guests to sign that goes with the theme of your Las Vegas wedding.
Slideshow
Las Vegas is known for having many conferences and weddings, and restaurants are no exception. Due to this reason, restaurant will sometimes have equipment available. If you are renting a private room, ask the coordinator if they have projector equipment for a photo montage. There are some restaurants that will include or let your rent the equipment for a wedding reception.
Las Vegas has so many great restaurants to host your wedding celebration. Don't forget, it's your special day and make it your own with some basic décor to personalize your restaurant reception.
Interested in creating your dream Las Vegas wedding reception! Contact our wedding planners via email at marryme@littlechapel.com or toll free 1-800-843-2410 (020 3286 5662 UK) to build your custom wedding ceremony and reception package.