Stylish & Casual Café
Stylish & Casual Café
It's your wedding, so celebrate! No two receptions are the same, and yours should be just as unique as your love. Located on the Las Vegas Strip, this modern-meets-retro café is the ideal joint for anyone looking for an upbeat and casual wedding reception.
Decorated with old Hollywood memorabilia, you will gather with friends and family to enjoy the atmosphere and libations in the lounge area. Afterwards, you will head into the private dining room where you will indulge in a 3-course plated meal, buffet, or cocktail style wedding reception. Whether you have a large event of 80 guests or intimate dinner for 15, the location can arrange a memorable private event for your wedding. Looking for just a nice meal to commemorate your big day? This restaurant will reserve a semi-private space, so you can dine with your closest loved ones.
Your wedding planning specialist can assist with all the menu details, information on restaurant buy-outs for larger parties and other venue amenities.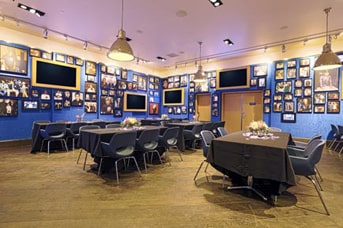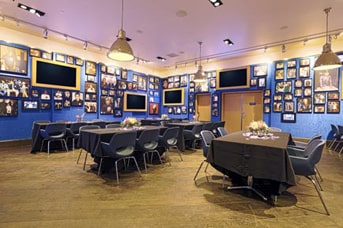 Private Rooms & Dining Areas
Contact your wedding planner for more information.
Private Dining Room
Say "Yes" to a fun time! Your wedding guests will love the atmosphere of this private dining room. Wine and dine with up to 50-70 guests.
Restaurant
Dinner for two, semi-private dining or Restaurant Buy-out; this café will allow you the celebrate any size of wedding reception. Max Capacity: 380
Ready to Book your Celebration Dinner at this Las Vegas Wedding Venue?

Get Started
;