Banquet Hall and Restaurant
Banquet Hall and Restaurant
Variety is the spice of life, and banquet halls for wedding receptions will give you all the options needed to customize your wedding reception. Located steps away from the iconic "Welcome to Las Vegas" sign; you will toast, dine, and enjoy the energetic atmosphere of this fun venue.
Whether you are planning a laid-back outing with your closest friends or want to design a grand reception; this affordable banquet hall in Las Vegas provides an array of menu selections. Specializing in both Italian and Mexican cuisines, the standard menus can be personalized to meet your needs – including bar packages, carving stations, and dietary restrictions. The versatile banquet room can be sectioned off for intimate private dinners of 10 or can be arranged in a seated reception for 125 guests with dance floor, DJ, floral décor, and more. Semi-private dining options are also available for couples who desire a casual experience.
Your wedding planning specialist can assist with all the menu details, information on restaurant buy-outs for larger parties and other venue amenities.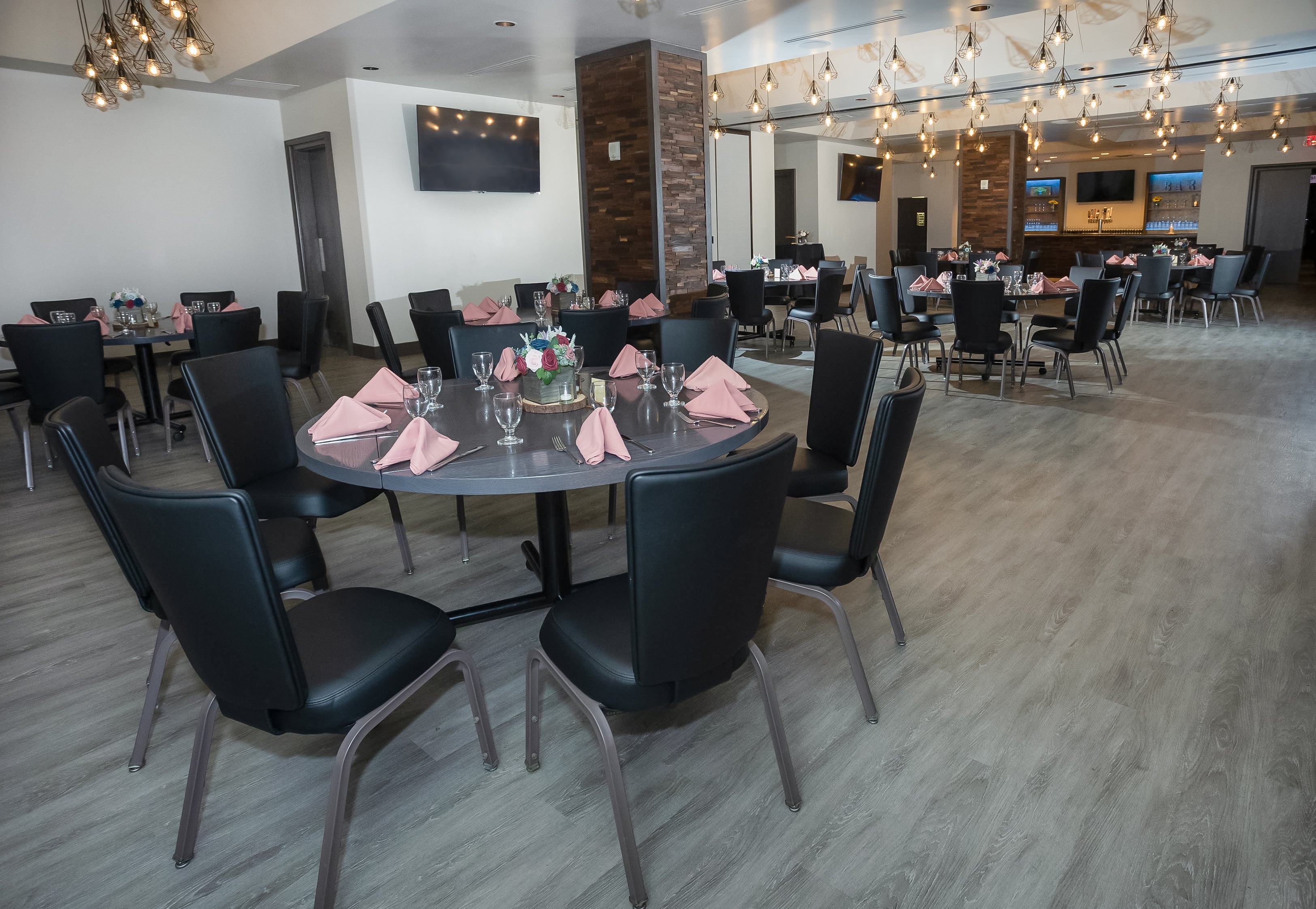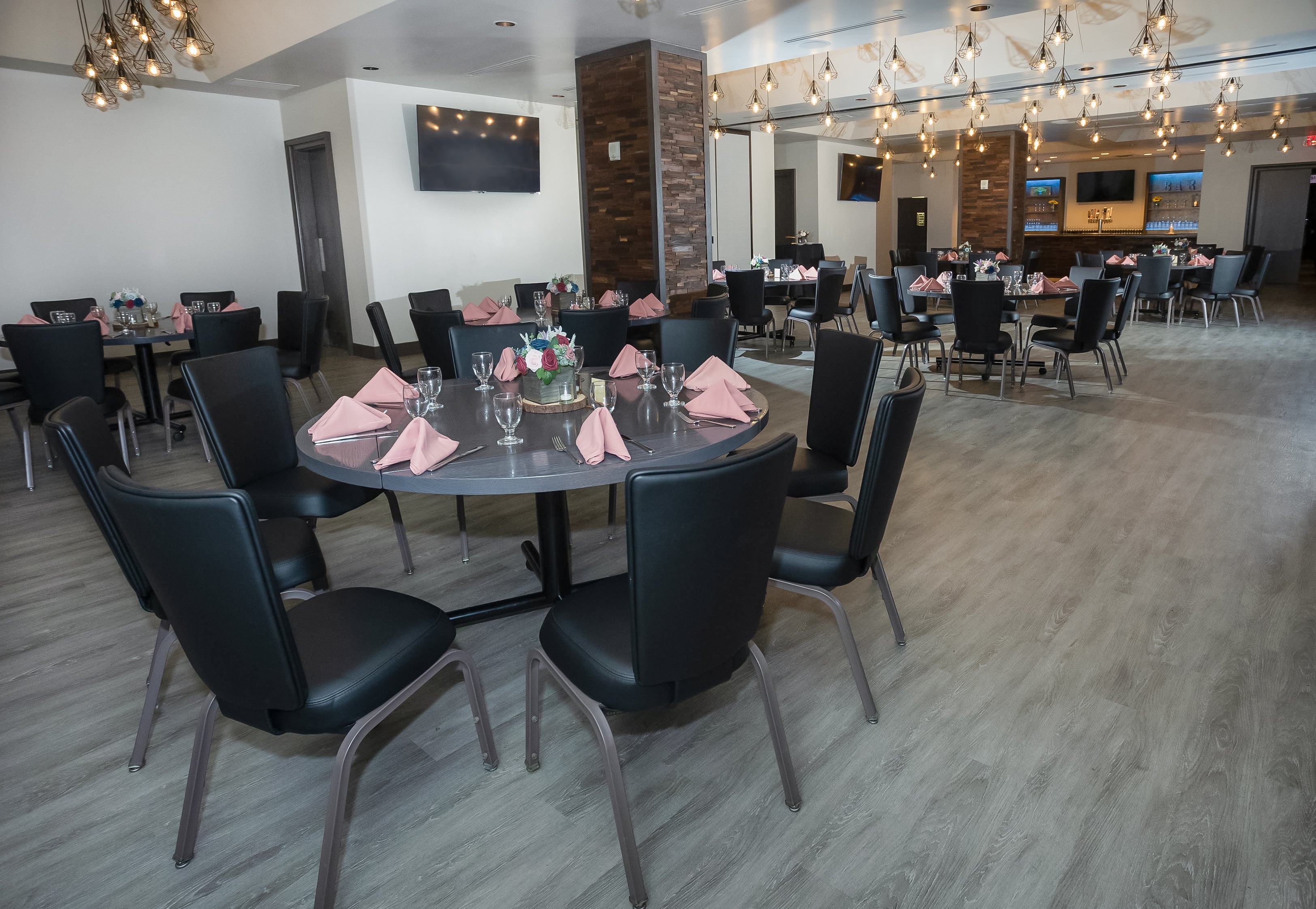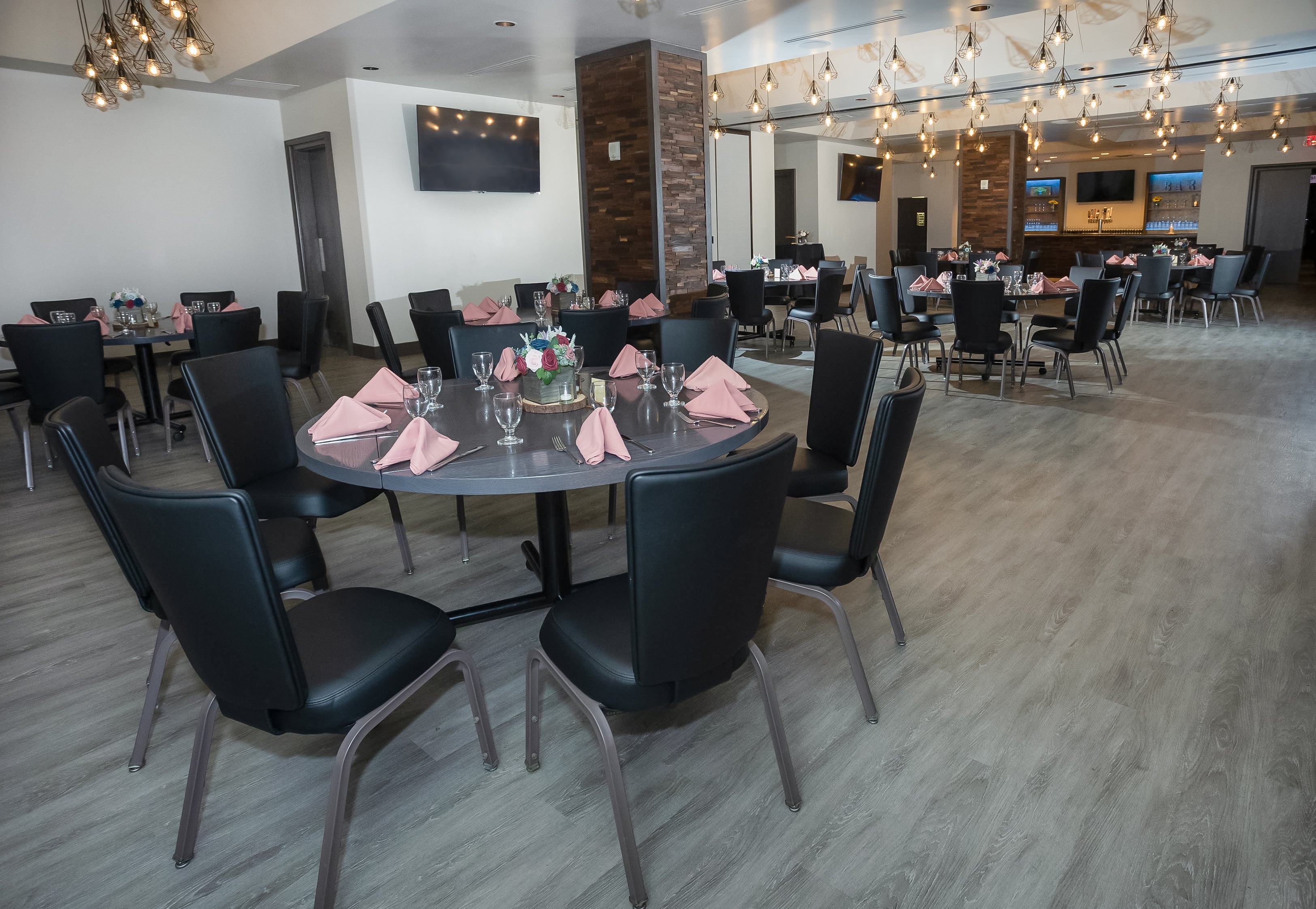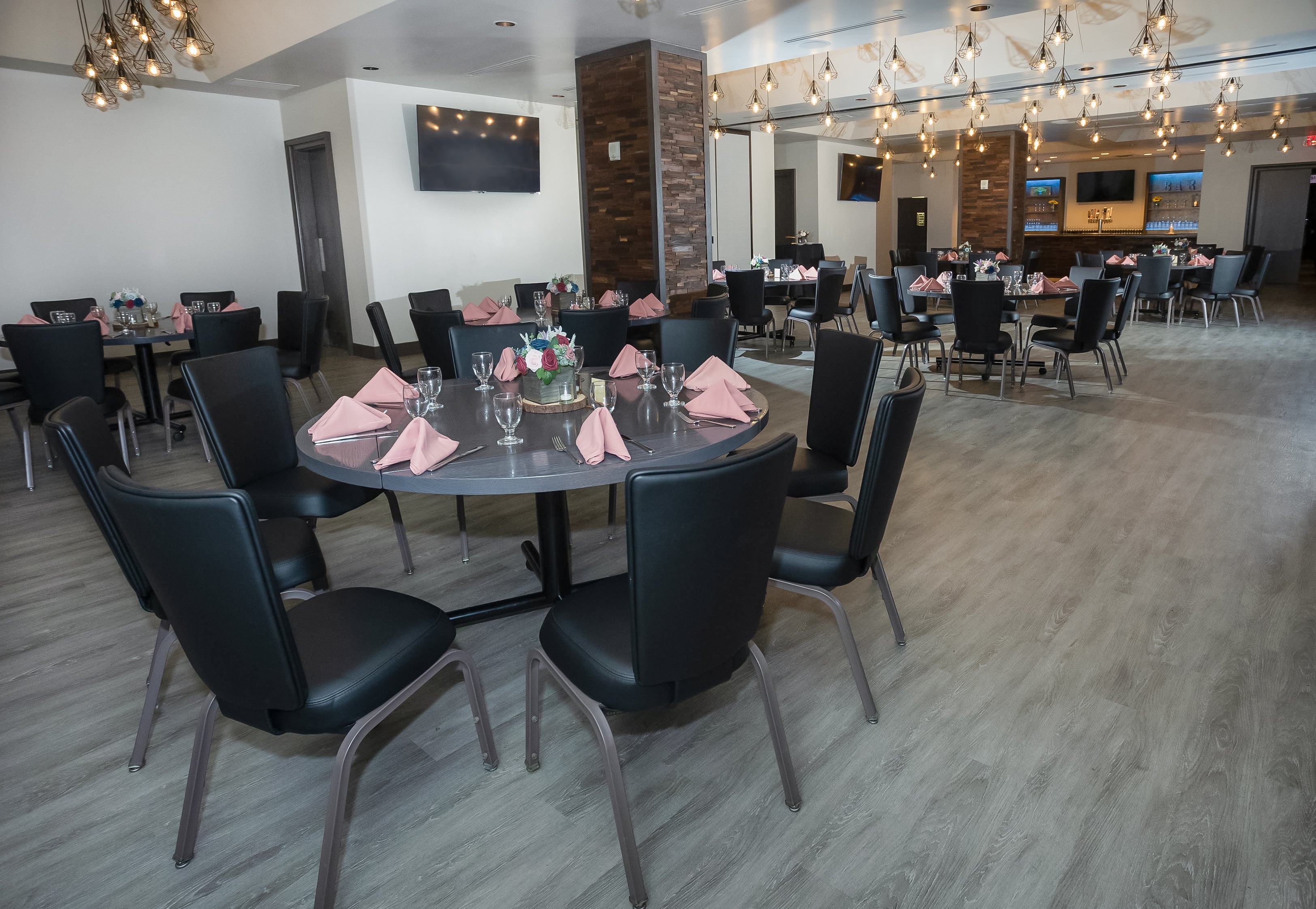 Private Rooms & Dining Areas
Contact your wedding planner for more information.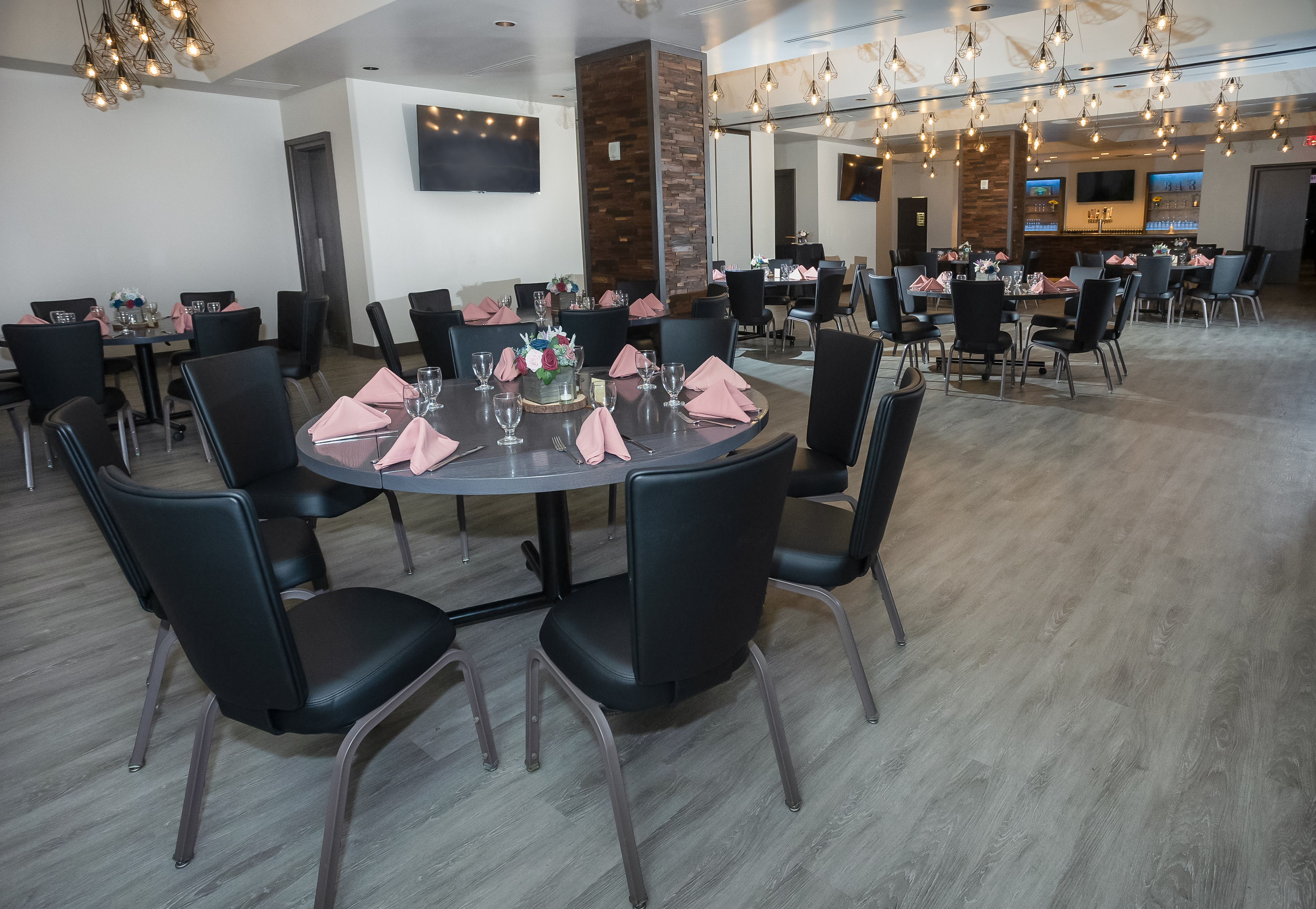 La Bella Banquet Room
Salute to love! This banquet hall will give you plenty of space to have a traditional wedding reception with DJ, dancing, and more. Capacity: 15- 140 guests.
Mexican Cantina (Semi-Private)
Have a wedding fiesta in this vibrant & lively semi-private space. You will enjoy the Mexican flare, authentic music, and libations. Capacity: 12- 60 guests.
Restaurant
Looking for a fun wedding experience? Why not grab a slice of pizza and a pint? This casual restaurant offers delicious Italian dishes for an informal wedding dinner.
Vintage Vegas Room (Semi-Private)
Take a trip down memory lane, in this vintage Las Vegas-inspired reception space. This semi-private banquet room is great for parties with 15 - 60 guests.
Ready to Book your Celebration Dinner at this Las Vegas Wedding Venue?

Get Started
;