Modern Pub
Modern Pub
Grab a pint of your favorite brew and toast to love! This fun and lively pub-like location offers great American comfort foods with a refine twist. The casual restaurant was created by a celebrity chef, and the menu provides a variety of delicious lunch and dinner entrees for your special day. The open concept kitchen design is perfect for a semi-private pub style wedding reception, and can also accommodate private events.
Your wedding planning specialist can assist with all the menu details, information on restaurant buy-outs for larger parties and other venue amenities.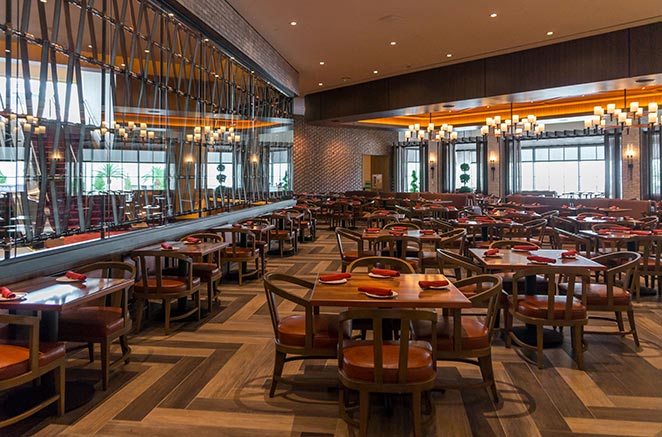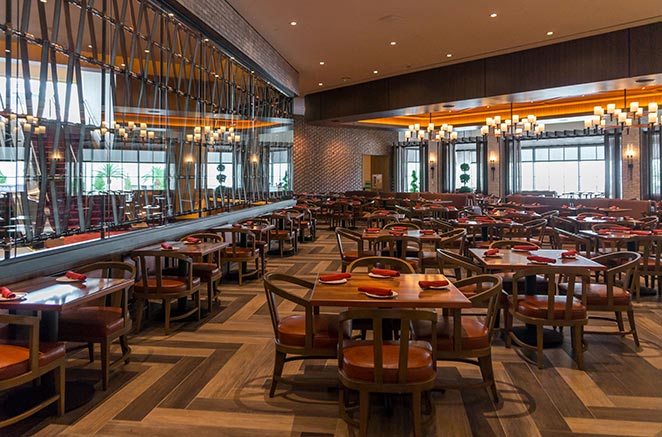 Private Rooms & Dining Areas
Contact your wedding planner for more information.
Restaurant
Casual, trendy and simply divine. This restaurant is perfect for couples seeking a semi-private space with delicious food. Capacity: 10 - 30 guests (semi-private).
Private Event Room
Stylish and private. This exceptional space offers privacy for your celebration. Revel in mouthwatering meals and Las Vegas Strip views. Capacity: 75-80 guests.
Ready to Book your Celebration Dinner at this Las Vegas Wedding Venue?

Get Started
;